Two dead as two planes collide at NE Indiana airport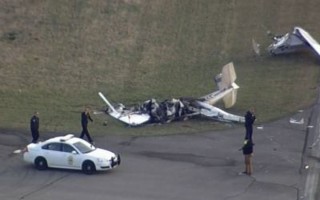 A coroner says two people died after two planes collided at a northeastern Indiana airport.
Grant county coroner Chris Butche tells WTHR-TV that one of the planes lifted off from a runway at Marion Municipal Airport on Monday and clipped a larger plane that was landing. He says the smaller plane crashed and caught fire, killing the pilot and a passenger. Their names were not immediately released.
Butche says no one on the larger plane was injured. WRTV reports that plane was carrying five people.
Additional details were not immediately available.
Source: The Daily New Age