Yes, we can. Specifically:
Nature is more powerful than we are
We need more prescribed burns
We need to change our attitudes to wildfire control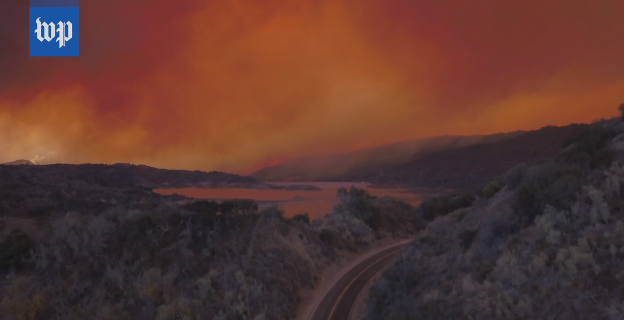 Breathtaking but deadly. Image from The Washington Post.
NATURE IS MORE POWERFUL THAN WE ARE
In case you haven't heard, there are wildfires ravaging California AGAIN. Just in October wildfires ravaged parts of California, and now in December they are raging again. The Skirball Fire, in Bel Air, as of Wednesday morning, had 0% fire containment. The fires are currently endangering the Getty Museum.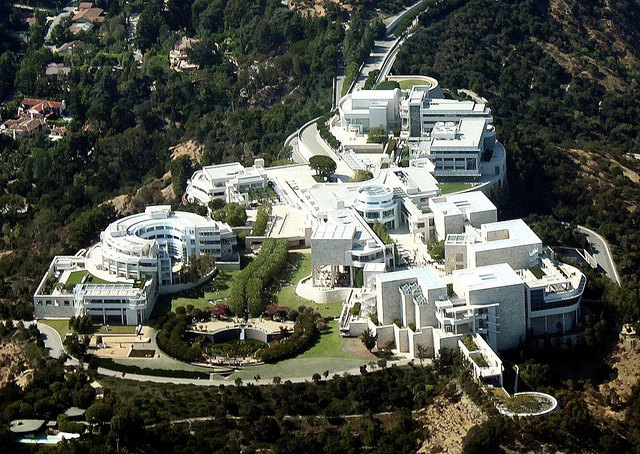 The J. Paul Getty Museum. Image taken from Wikipedia.
WE NEED MORE PRESCRIBED BURNS
Wildfires are a natural phenomenon, and are in fact part of a healthy ecosystem. Limiting natural wildfires is an understandable goal, because we want to protect people and their property. But nature will light itself on fire, and if California adopted the South's prescribed burn activities, perhaps their wildfires would be smaller, less devastating, and less frequent.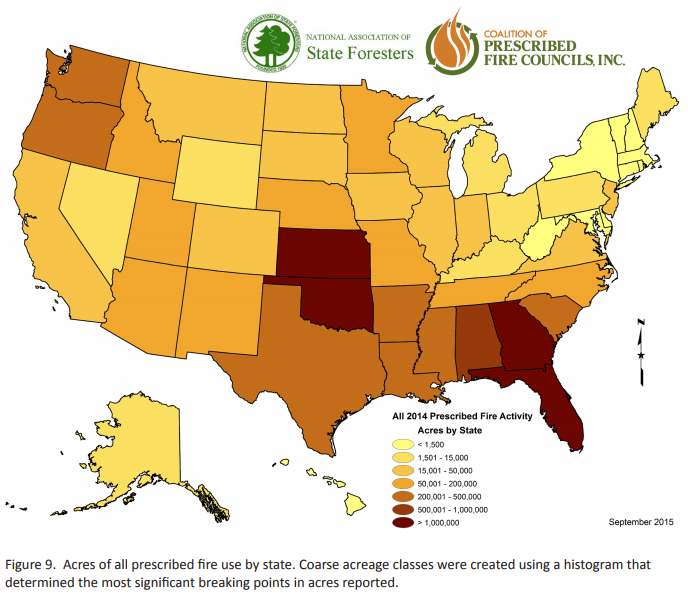 The South has had good prescribed fire practices. Image taken from a 2015 NATIONAL PRESCRIBED FIRE USE SURVEY REPORT.
WE NEED TO CHANGE OUR ATTITUDES TO WILDFIRE CONTROL
The heart of the problem is attitudes toward prescribed burns. Many people don't want fires burning on or near their property, but we should all take note of the devastation California has endured, year after year, and embrace the solution. Consider this warning from 2016:
For a century, the name of the game for California fire managers has been suppression, or tamping out blazes as quickly as possible. Suppression is often necessary in such a densely populated state. But as California wildfires become more frequent, intense, and destructive, suppression is increasingly unsustainable in terms of its cost and the manpower it requires. In fact, combined with inconsistent tree-thinning efforts, suppressing blazes has actually increased the risk of major wildfires, as it has left California forests unnaturally dense.
California faces unique problems with prescribed burning, but given the success it has had in Dixie, the Golden State should sit up and take notice.
---
I have friends in California, and know people who live in the Los Angeles area. I have a friend deployed to California right now who is helping map the extent of the wildfire destruction. I wish the best for the people of the California Republic and hope they all stay safe.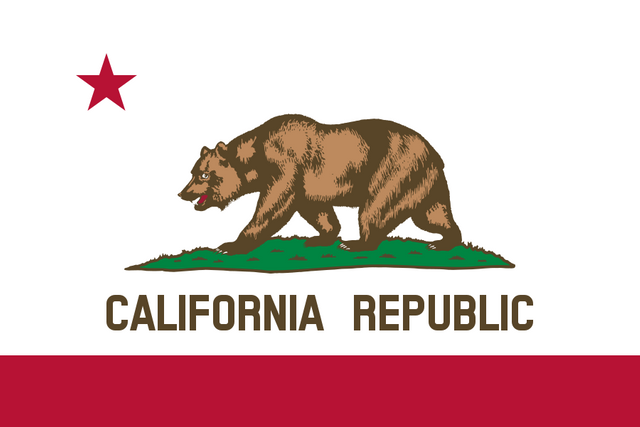 Image taken from Wikipedia.