ANITA HILL ON SEXUAL ASSAULT: WE MUST BELIEVE EVERYDAY WOMEN, NOT JUST MOVIE STARS
ANITA HILL ON SEXUAL ASSAULT: WE MUST BELIEVE EVERYDAY WOMEN, NOT JUST MOVIE STARS
Not to diminish this cry of alarm, but all too often when it does come out, especially in Hollyweird or on the political scene, it is being done to bring someone down who did not "follow orders" or offended someone. Sometimes it is used as a distraction from the real deal, like what is happening in other parts of the world. There may be a ground swell of resistance as it relates to what the government is doing or proposing to do. It may be some new discovery of government corruption, organ harvesting or selling of uranium to the Russians. For sure it's not anything that folks did not already know about in "those circles".
As Ms. Hill said in this article, everyone already knows about the "casting couch" it comes with the territory. Some people make it off that couch unscathed some are completely destroyed. Some come forth, but most don't and for various reasons. When this was spinning in the news cycle with Bill Cosby many women came out as well, but again, it was merely a distraction from what we really needed to pay attention to. And that is the cult of Hollyweird and making Bill Cosby the fall guy while the other guys got away with it was patently disingenuous.
However her point is well taken.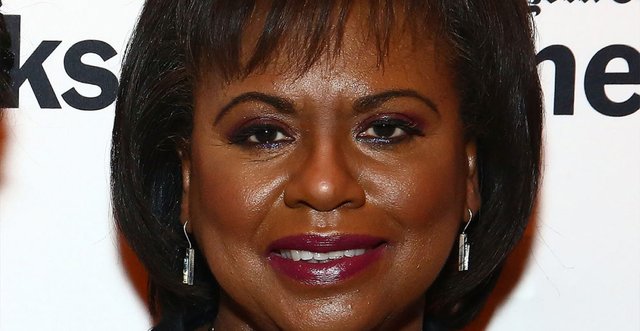 Source: http://afropunk.com/2017/11/anita-hill-sexual-assault-must-believe-everyday-women-not-just-movie-stars/
Excerpt:
This seems to be the year that powerful mean enacting sexual violence finally meet some consequences. That certainly wasn't the case last year, when during the 2016 Presidential campaign, eleven women came forward to accuse Donald Trump of making unwanted sexual advances, and Access Hollywood tape surfaced showing the soon to be elected Trump boasting about "grabbing" women "by the pussy." Even still, fifty-three per cent of white female voters cast their ballot for him, consequences be damned.
Read more: http://afropunk.com/2017/11/anita-hill-sexual-assault-must-believe-everyday-women-not-just-movie-stars/
Minds: https://www.minds.com/nanabaakan
Blaqspot: https://www.blaqspot.com/profile-8403/
Vidme: https://vid.me/nanabaakan
BitChute: https://www.bitchute.com/channel/nanabaakan/
https://www.bitchute.com/channel/nana-the-metaphysician/
Steemit: https://www.steemit.com/@nanabaakan
YouTube: http://youtube.com/nanabaakan
Twitter: http://twitter.com/nanabaakan
Facebook: https://www.facebook.com/NanaBaakanAgyiriwah
Support My Work, it would be greatly appreciated. YouTube is doing its level best to make it hard for content creators.
Send a donation: http://www.paypal.me/nanabaakan
Become a Patron: http://www.patreon.com/nanabaakan
Available for Psychic Readings, Dream Interpretation and Workshops.
Contact: [email protected]