Match 64: WORLD RUSSIA 2018: FRANCE 4 - CROTIA 2
FRANCE 4 - CROTIA 2
MATCH 64
FINAL MATCH - WORLD RUSSIA 2018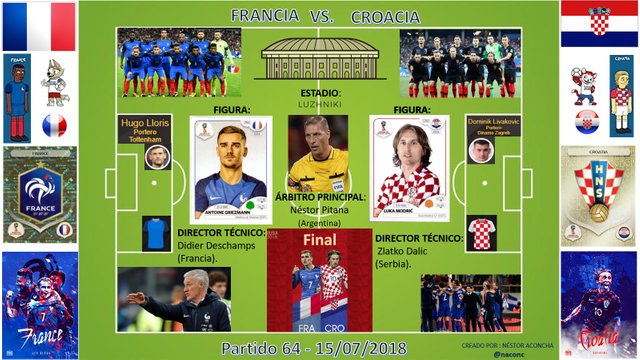 Graph 1 - Copyright of the author @naconc
Good afternoon to all esteemed, my last analysis and chronicle of the 64th match of the 2018 World Cup.
France is the world champion of Russia 2018, has won its second football championship in its history, the first had conquered in France in 1998 in its second organization and first country that repeated after having done the first in 1938.
Croatia won its best participation in a world championship, really did everything possible, nothing to reproach, put everything to the spit, but simply things were not given.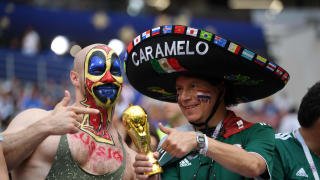 Graph 2 - FIFA reserved rights
But let's talk about the game, Croatia comes out playing dominating the actions, suffocating the opponent and taking the initiatives, it was more incisive, until the minute 16, when Antoine Griezmann in a play near the Croatian area takes advantage of a raid from France to be dropped before the mark of his opponent, the referee falls into the trap and decrees indirect free.
The own Antoine Griezmann makes the collection towards the center of the penal point crota, before the jump of the people Mario Mandzukic mark to own door trying to clear, France goes up 1-0.
Data of the final: first goal against in a soccer world cup, in the 20 editions, in the 20 finals that has been played, wow!
Croatia reasserts its attack, is not discouraged, continues with his idea of ​​winning the game and leave a mark, in the 28th minute he gets the equalizer against a left-footed goal by Ivan Perisic after several touches in the French area. France 1 Croatia 1.
And the unthinkable arrives, in a against a center reaches the center of the Croatian area and the ball goes out to the corner shot before the jump of several crota that protected the arch, the French appreciate a hand, claim and Néstor Pitana reviews the case for the first time Once the VAR, for several minutes and several times, appreciates a penalty shot by Ivan Perisic.
Cobra Penal Antoine Griezmann effectively at 38 minutes, France 2-1, this selection achieves two goals with a shot on goal, better effectiveness impossible, France had developed its worst game until then.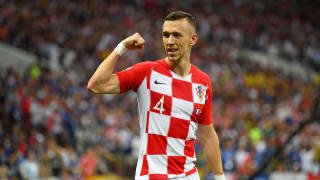 Graph 3 - FIFA reserved rights
Data of the final: the Croatian Ivan Perisic is the second player, after the Italian Marco Materazzi (World Cup Germany 2006), to score and then to provoke a penalty in a World Cup final.
The first half ends, great actions are expected, the first time has rarely culminated with three goals made in a World Cup final, since the 1974 World Cup in Germany, and 11 editions ago.
The second half begins as the first time Croatia began attacking with everything, without complexes, in general the Croats did not deserve to have reached the end of the first half with the score against.
But football is about taking advantage of the few opportunities that can be presented and effective, Croatia your football domain 61% against 39% of the French, shot on goal in 15 chances for 7 that made the Gauls.
After several saves from Hugo Lloris and the French defense, especially at the minute 48 minutes of Raphaël Varane who avoided at the last minute avoided a hand of hand against Croatia against Lloris.
They invaded the playing field of the Luzhniki Olympic several people at 55 minutes, the match was stopped a couple of minutes, without consequences.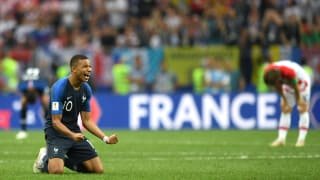 Graph 4 - FIFA reserved rights
France improves its performance to see that Croatia does not achieve the tie, the French coach improves the marks against Luka Modric by changing N'Golo Kanté by Steven N'Zonzi, takes advantage of the actions to be able to play on the counterattack.
And in those actions France manages to make two more goals in the 59th and 65th minutes, which were fundamental and ended up being the world champion.
The third goal, Paul Pogba does with a left-footed shot that defeats the Croatian goalkeeper who was on the floor by previous play in an arrival of several French shots, which he himself started with a spectacular pass to Mbappé.
The fourth goal is scored by Kylian Mbappé with a right-footed shot from a bit more after the half-moon, which Danijel Subasic could not do.
At game time, the French lower their guard against the feeling of superiority before the crotas, who try by all means not to give up, although without any effectiveness, before the weight of the evident fatigue of the extreme effort made before the three extensions made.
Pero casi siempre todo tiene un premio, en el minuto 69, ante la insistencia crota, Mario Mandzukic logra hacer el segundo gol croata ante un acoso al arquero Hugo Lloris que no supo sacar efectivamente un balón de su área.
De aquí en adelante Luka Modric fue anulado en su accionar, bien neutralizado, pero no hubo efectividad en ninguno de los dos equipos, Francia estuvo cerca de realizar el quinto gol en las botas de Paul Pogba en el tiempo de descuento fallando una ocasión inmejorable, Francia campeón de Rusia 2018.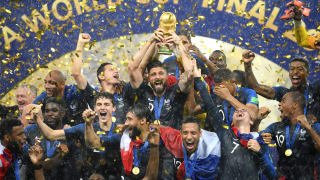 Gráfica 5 - Derechos reservados de la FIFA
PARTY STATISTICS:
DATE: 07-15-2018
MATCH 64 - FINAL MATCH - WORLD RUSSIA 2018
HEADQUARTERS:OLYMPIC LUZHNIKI
MAIN ARBITRATOR: Nestor Pitana (Argentina).
FRANCE
SOCCER MANAGER: Didier Deschamps (France).
HEADLINES:
(4-4-1-1)
GOALKEEPER:
1.Hugo Lloris
DEFENSES:
5.Samuel Umtiti
4.Raphaël Varane
21.Lucas Hernández
2.Benjamin Pavard
MEDIUM:
13.N'Golo Kanté
6.Paul Pogba
14.Blaise Matuidi
10.Kylian Mbappé
7.Antoine Griezmann
FORWARD:
9.Olivier Giroud
GOALS(4):
(1) 17.Mario Mandzukic (18') (OG)
(2) 7.Antoine Griezmann (38') Penalty
(3) 6.Paul Pogba (59')
(4) 10.Kylian Mbappé (65')
CHANGES(3):
(1) 13.N'Golo Kanté for 15.Steven N'Zonzi (55')
(2) 14.Blaise Matuidi for 12.Corentin Tolisso (73')
(3) 9.Olivier Giroud for 18.Nabil Fekir (81')
YELLOW CARDS(2)
(1) 13.N'Golo Kanté (27')
(2) 21.Lucas Hernández (41')
RED CARDS(0)
CROTIA
SOCCER MANAGER: Zlatko Dalic (Serbia).
HEADLINES:
(4-3-3)
GOALKEEPER:
23.Danijel Subasic
DEFENSES:
21.Domagoj Vida
6.Dejan Lovren
3.Ivan Strinic
2.Sime Vrsaljko
MEDIUM:
11.Marcelo Brozovic
7.Ivan Rakitic
10.Luka Modric
FORWARD:
17.Mario Mandzukic
4.Ivan Perisic
18.Ante Rebic
GOALS(2):
(1) 4.Ivan Perisic (28')
(2) 17.Mario Mandzukic (69')
CHANGES(2):
(1) 18.Ante Rebic for 9.Andrej Kramaric (71')
(2) 3.Ivan Strinic for 20.Marko Pjaca (81')
YELLOW CARDS(1):
(1) 2.Sime Vrsaljko (92')
RED CARDS(0)
Summary Match 64 - Video courtesy of FIFA on Youtube in en https://youtu.be/GrsEAvRerTg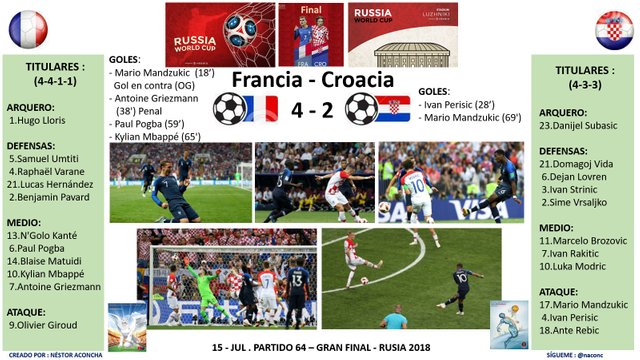 Graph 6 - Copyright of the author @naconc
I hope you enjoyed my summary!
All the matches of the 2018 World Cup in my Blog @naconc follow it!
It will be up to a new opportunity ...
It will dawn and we will see!
******************************** SOURCES ********************************
Graphic Sources 1
https://www.pinterest.cl
https://es.fifa.com/worldcup/news/nestor-pitana-arbitrara-el-partido-inaugural-de-la-copa-mundial-de-la-fifa-rusia
Graphic Sources 2, 3, 4 y 5
https://www.fifa.com/worldcup/matches/match/300331552/#match-liveblog
https://www.fifa.com/worldcup/matches/match/300331552/#match-photos
Graphic Sources 6
https://www.pinterest.cl
https://www.fifa.com/worldcup/matches/match/300331552/#match-liveblog
https://www.fifa.com/worldcup/matches/match/300331552/#match-photos