Match 62: WORLD RUSSIA 2018: CROATIA 2 - ENGLAND 1
CROATIA 2 - ENGLAND 1
MATCH 62
WORKING DAY 2 - SEMIFINALS - WORLD RUSSIA 2018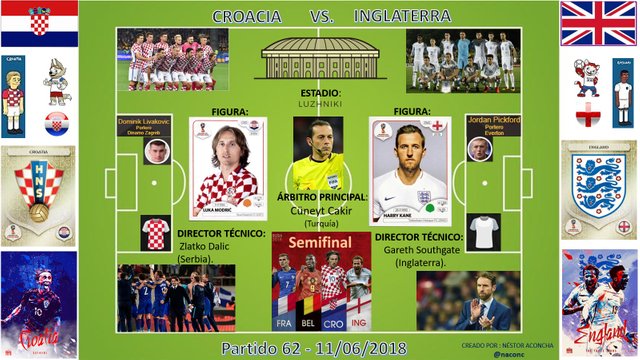 Graph 1 - Copyright of the author @naconc
The unthinkable has just happened, Croatia has won against all possible predictions, the pools have been broken again, something that has happened very recently in this world cup.
Croatia has qualified for the final of the 2018 World Cup in Russia that will be played with France on Sunday 15/07 while England will go for the third place against Belgium on Saturday 14/07.
The first time the English dominated the playing field, to disconnect the Croatian Luka Modric, just started the game at five minutes, precisely Modric commits a violation near your area, charging a superb goal Kieran Trippier free kick, the specialty from England.
It is a specialty because England of the 12 goals scored in this World Cup, 9 have been in actions of set pieces: 4 corners, 3 penalty and 2 direct free.
The Croatians were dominated, they could only make their first arrival with some danger in the 30 minutes by Ante Rebic made a shot from the front of the area that Pickford stopped in two stages.
In general the English were superior, although it must be said, they pardoned a lot in the final meters, it was not seen that the crotches could do any damage, because of the excellent defense they presented.
In the second half, the game continued in the same tone, although no team was able to take possession of the game, England tried to control the ball to pass the time, while the Croats rushed too easily to go forward.
Lucka Modric makes a fundamental strategic change, he left his central position and placed himself on the wings, especially on the right with Ivan Rakitic's company, that made him start to gain ground and create constant danger, of a coming and going.
And in the 68th minute Croatia manages to score the equalizer, Sime Vrsaljko centers a ball past the penalty spot and Iván Perisic pulls it out to finish off the ball, overtaking Kyle Walker, impossible for goalkeeper Jordan Pickford, although in the moment of contact with the ball, the player's leg was slightly up, however the referee Cüneyt Cakir did not consider it, nor did he see dangerous play.
From then on the English ended nervous, England was unable to carry danger to the goal of Subasic but the possessions and arrivals are constantly happening. Croatia played at the goal. In the 83rd minute Pickford fails once more, making a bad punching and leaving a dead ball in Perisic's feet, which he finishes without being able to fit the body well and sends him up. That's how the match ends.
In the time of extension, in the first half England tried but could not before the Croatian push, which unceasingly drew strength and dosed energy, it was clear that he did not want to go to penalties, the slogan was to try to make a goal that would give the pass to the World Cup final.
In the second of extra time, there were very few inaccuracies of the English team with their goalkeeper, although without consequences, until 109 minutes Croatia managed to turn the game and go ahead with a goal when Mandzukic beat Pickford before an assist by Ivan Perišić (the figure of this match with goal and assistance). It must be said that this goal is achieved by Mandzukic, despite the cramps, had minutes before a strong blow with the opposing goalkeeper who feared a serious injury, astutely went forward on the back of Stones to beat Pickford.
The English could not, nor had more ideas, could not physically with the game despite Croatia has accumulated more minutes than any team in this World Cup, Harry Kane did not appear, they needed an urgent goal to go to penalties.
After the four regulatory changes of both selections, England saw ten players on the pitch due to the injury Kieran Trippier from the minute 115, almost ten minutes before the end of the game, by the four additional that were granted.
And that is the end of the extra time Croatia has managed to make history, it will go to its first final in a world cup in its history.
PARTY STATISTICS:
DATE: 07-11-2018
MATCH 62 - SEMIFINALS - WORKING DAY 2
HEADQUARTERS:LUZHNIKI
MAIN ARBITRATOR: Cüneyt Cakir (Turkey).
CROATIA
SOCCER MANAGER: Zlatko Dalic (Serbia).
HEADLINES:
(4-1-4-1)
GOALKEEPER:
23.Danijel Subasic
DEFENSES:
21.Domagoj Vida
6.Dejan Lovren
3.Ivan Strinic
2.Sime Vrsaljko
MEDIUM:
11.Marcelo Brozovic
7.Ivan Rakitic
10.Luka Modric
4.Ivan Perisic
18.Ante Rebic
FORWARD:
17.Mario Mandzukic
GOALS(2):
(1) 4.Ivan Perisic (68')
(2) 17.Mario Mandzukic (109')
CHANGES(4):
(1) 3.Ivan Strinic for 22.Josip Pivaric (95')
(2) 18.Ante Rebic for 9.Andrej Kramaric (101')
(3) 17.Mario Mandzukic for 5.Vedran Corluka (115')
(4) 10.Luka Modric for 19.Milan Badelj (119')
YELLOW CARDS(2):
(1) 18.Ante Rebic (96')
(2) 17.Mario Mandzukic (48')
RED CARDS(0)
ENGLAND
SOCCER MANAGER: Gareth Southgate (England).
HEADLINES:
(3-1-4-2)
GOALKEEPER:
1.Jordan Pickford
DEFENSES:
5.John Stones
6.Harry Maguire
2.Kyle Walker
MEDIUM:
8.Jordan Henderson
20.Dele Alli
7.Jesse Lingard
18.Ashley Young
12.Kieran Trippier
FORWARD:
9.Harry Kane
10.Raheem Sterling
GOALS(1):
(1) 12.Kieran Trippier (5')
CHANGES(4):
(1) 10.Raheem Sterling for 19.Marcus Rashford (74')
(2) 18.Ashley Young for 3.Danny Rose (90')
(3) 8.Jordan Henderson for 4.Eric Dier (97')
(4) 2.Kyle Walker for 11.Jamie Vardy (112')
YELLOW CARDS(1):
(1) 2.Kyle Walker (54')
RED CARDS(0)
Summary Match 62 - Video courtesy of FIFA on Youtube in en https://youtu.be/gi_2GELMwfY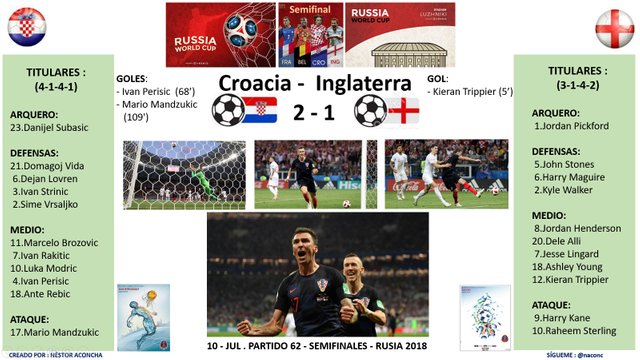 Graph 2 - Copyright of the author @naconc
I hope you enjoyed my summary!
All the matches of the 2018 World Cup in my Blog @naconc follow it!
It will be up to a new opportunity ...
It will dawn and we will see!
******************************** SOURCES ********************************
Graphic Sources 1
https://www.pinterest.cl
https://www.google.co.ve/search?hl=es&authuser=0&tbm=isch&source=hp&biw=1600&bih=794&ei=nQgjW5OvLoW85gK-2KCQAQ&q=C%C3%BCneyt+Cakir&oq=C%C3%BCneyt+Cakir&gs_l=img.3..0i19k1j0i30i19k1l3.1681.1681.0.22483.3.3.0.0.0.0.195.195.0j1.1.0....0...1ac.1.64.img..2.1.195.0...0.0wTP75nghpU#imgrc=BDj0v4SS_5CKhM:
Graphic Sources 2
https://www.pinterest.cl
https://www.fifa.com/worldcup/matches/match/300331522/#match-liveblog
https://www.fifa.com/worldcup/matches/match/300331522/#match-photos