Match 60: WORLD RUSSIA 2018: RUSSIA 2 (3) - CROATIA 2 (4)
RUSSIA 2 (3) - CROATIA 2 (4)
MATCH 60
DAY2 - CUARTOS - WORLD RUSSIA 2018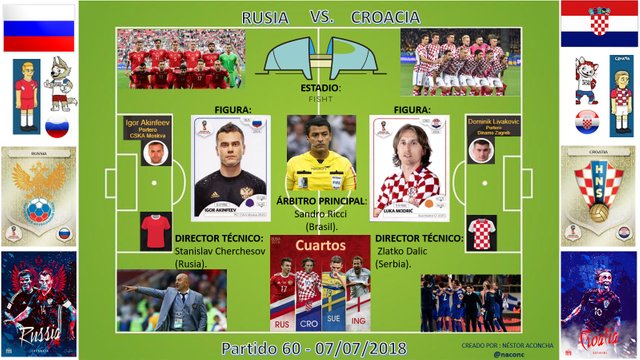 Graph 1 - Copyright of the author @naconc
The last game of the quarters, suspense and suffering until the end has ended. Croatia qualifies for the semifinals on penalties and will face England.
Croatia came more in the first half, it took the final nail, the last touch, but Russia did a serious job, it did not come.
At the 31st minute, the bloated Russia exploded by going up on the scoreboard, the two best players made a combination in an attack reaching the center of the area, Artem Dzyuba with Denis Cheryshev, the latter being a great goal with the left leg, nothing could Do Danijel Subasic.
Croatia lasts 8 minutes to react, although previously they were presented by some hard entries of the Croatians that earned him a pair of yellow cards: Dejan Lovren (35 ') and Ivan Strinic 38'.
Achieve the draw, before a dismissal of the Russian behind the left sector, Perisic passed Mandzukic that came by that sector, placed a ball back for the entrance of Kramaric to the interior of the area, who nods to pleasure to achieve the tie, muted the rostrum and faces of concern at the Sachi Olympic stadium.
Thus culminates the first time equal to one per side, the hosts have given greater feeling of danger on the field despite the dominance of Croatia in terms of ownership 65% over 35%.
In the second half, Croatia dominated during the first fifteen minutes, but without effectiveness, Russia withdrew but the effect of the matches in both teams of the time of extension made effects, the technicians made the changes in search of the goal of triumph, but did not go up marker.
Croatia missed an opportunity through Perisic in minute 58 'and in minute 75' Modric and Vrsaljko finished off but both balls were rejected.
Russia made their attempts in spite of everything, in the 60th minute by finishing off Dzyuba with a header but easy for the Croatian goalkeeper, the closest was at minute 93 when Smolov's strong shot made the goalkeeper to use it thoroughly, using his fists.
The game ended tied one by side, it came an extra time of very intense extension and so it was.
Croatia dominated, it seemed that it dominated the energies better, it manages to go up at 100 'in a corner play served by Luka Modric, who heads off Domagoj Vida, nothing to do the Russian goal scorer.
To the 111 'double intervention of Danijel Subasic that saves to the Croatia, it has received several blows and has been cramped and thus it has continued there is no tomorrow.
Russia turned with everything, more heart than technique, the coach Stanislav Cherchesov asked for more support from the fans, at 115 in a free kick charged by Dzagoev, towards the center of the area is headed off by Mario Fernandes, recovering from the error of Croatia's first goal.
And there was no more time for anything else, the definition was established in the penalty shootout. Russia starts the launches and the order is established:
Russia: 10.Fedor Smolov fails, his pitch is capped by Danijel Subasic, Russia 0 - Croatia 0.
Croatia: 11.Marcelo Brozovic makes down his shot, Russia 0 - Croatia 1.
Russia: 9.Alan Dzagoev scores the shot, Russia 1 - Croatia 1.
Croatia: 8.Mat Kovacic fails, his pitch is capped by Igor Akinfeev, Russia 1 - Croatia 1.
Russia: 2.Mario Fernandes fails, his pitch is deflected, Russia 1 - Croatia 1.
Croatia: 10.Luka Modric scores, his shot came in with a flick, Russia 1 - Croatia 2.
Russia: 4.Sergey Ignashevich scores, Russia 2 - Croatia 2.
Croatia: 21.Domagoj Vida scores, Russia 2 - Croatia 3.
Russia: 7.Daler Kuziaev scores the shot, Russia 3 - Croatia 3.
Croatia: 7.Ivan Rakitic scores, Croatia wins: Russia 3 - Croatia 4.
The most valuable player is undoubtedly the Croatian goalkeeper Danijel Subasic who had 5 spectacular saves and the Russian player Mario Fernandes did not have his day, failed in the first goal mark, got compensated by tying the game finalizing the extension and wasted his shot in the definition from the criminal point.
In this way Croatia gets the last ticket for the semifinal, is among the 4 best in the world and Russia says goodbye with great honor, excellent participation, did everything possible, there is nothing to reproach.
PARTY STATISTICS:
DATE: 07-07-2018
MATCH 60 - CUARTOS - DAY2
HEADQUARTERS:FISHT (OLÍMPICO DE SOCHI)
MAIN ARBITRATOR: Kuipers Bjorn (Holland).
RUSSIA
SOCCER MANAGER: Stanislav Cherchesov (Russia).
HEADLINES:
(4-2-3-1)
GOALKEEPER:
1.Igor Akinfeev
DEFENSES:
4.Sergey Ignashevich
3.Ilya Kutepov
13.Fedor Kudryashov
2.Mário Fernandes
MEDIUM:
17.Aleksandr Golovin
11.Roman Zobnin
7.Daler Kuziaev
6.Denis Cheryshev
19.Aleksandr Samedov
FORWARD:
22.Artem Dzyuba
GOALS(2):
(1) 6.Denis Cheryshev (31')
(2) 2.Mário Fernandes (115')
Penalty shoot (3):
(1) 0 - 0 Fedor Smolov (tapado)
(3) 1 - 1 Alan Dzagoev
(5) 1 - 1 Mario Fernandes (falla)
(7) 2 - 2 Sergey Ignashevich
(9) 3 - 3 Daler Kuziaev
CHANGES(4):
(1) 19.Aleksandr Samedov for 21.Aleksandr Erokhin (54')
(2) 6.Denis Cheryshev for 10.Fedor Smolov (67')
(3) 22.Artem Dzyuba for 8.Iury Gazinsky (79')
(4) 17.Aleksandr Golovin for 9.Alan Dzagoev (102')
YELLOW CARDS(1):
(1) 8.Iury Gazinsky (109')
RED CARDS(0):
CROATIA
SOCCER MANAGER: Zlatko Dalic (Serbia).
HEADLINES:
(2-1-3-1)
GOALKEEPER:
23.Danijel Subasic
DEFENSES:
21.Domagoj Vida
6.Dejan Lovren
3.Ivan Strinic
2.Sime Vrsaljko
MEDIUM:
9.Andrej Kramaric
7.Ivan Rakitic
10.Luka Modric
4.Ivan Perisic
18.Ante Rebic
FORWARD:
17.Mario Mandzukic
GOALS(2):
(1) 9.Andrej Kramaric (39')
(2) 21.Domagoj Vida (101')
Penalty shoot (4):
(2) 0 - 1 Marcelo Brozovic
(4) 1 - 1 Mateo Kovacic (tapa)
(6) 1 - 1 Luka Modric
(8) 2 - 3 Domagoj Vida
(10) 3 - 4 Ivan Rakitic
CHANGES(4):
(1) 4.Ivan Perisic for 11.Marcelo Brozovic (63')
(2) 3.Ivan Strinic for 22.Josip Pivaric (74')
(3) 9.Andrej Kramaric for 8.Mateo Kovacic (88')
(4) 2.Sime Vrsaljko for 5.Vedran Corluka (97')
YELLOW CARDS(4):
RED CARDS(0)
Summary Match 60 - Video courtesy of FIFA on Youtube in en https://youtu.be/wjU8j2bj3RY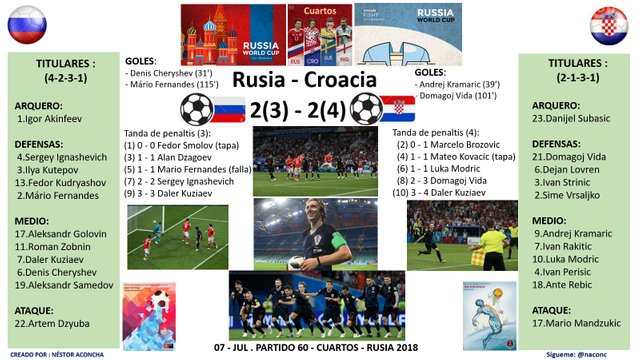 Graph 2 - Copyright of the author @naconc
I hope you enjoyed my summary!
All the matches of the 2018 World Cup in my Blog @naconc follow it!
It will be up to a new opportunity ...
It will dawn and we will see!
******************************** SOURCES ********************************
Graphic Sources 1
https://www.pinterest.cl
https://www.google.com/search?hl=es&biw=1600&bih=745&tbm=isch&sa=1&ei=xnYkW-zCLIq8zQKmtoO4Ag&q=Sandro+Ricci+%28Brasil%29+&oq=Sandro+Ricci+%28Brasil%29+&gs_l=img.3...5362.5362.0.6446.1.1.0.0.0.0.124.124.0j1.1.0....0...1c.1.64.img..0.0.0....0.p9k1kIXZnfE#imgrc=phgxXhcs3sdfrM:
Graphic Sources 2
https://www.pinterest.cl
https://www.fifa.com/worldcup/matches/match/300331504/#match-liveblog
https://www.fifa.com/worldcup/matches/match/300331504/#match-photos