Famous Clothing Company H & M Apologizes for Racism, yet Stock Market Values Crashed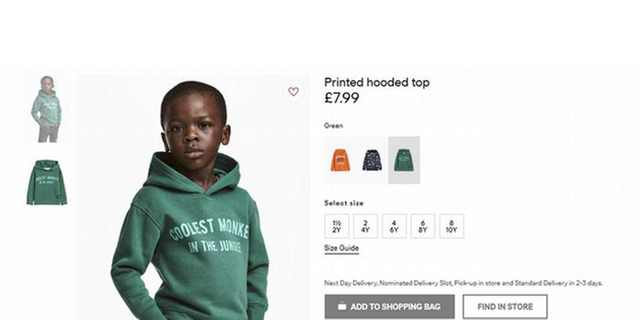 The Swedish clothing company H & M pulled out the commercial of the product in question which wrote "The coolest monkey in the forest" on the black boy's mannequin, after the international reactions to the sweatshirt.
Company's official Twitter page announced Tuesday that both the advertisement and the product was removed from the catalog. H & M apologized for the photo in the description.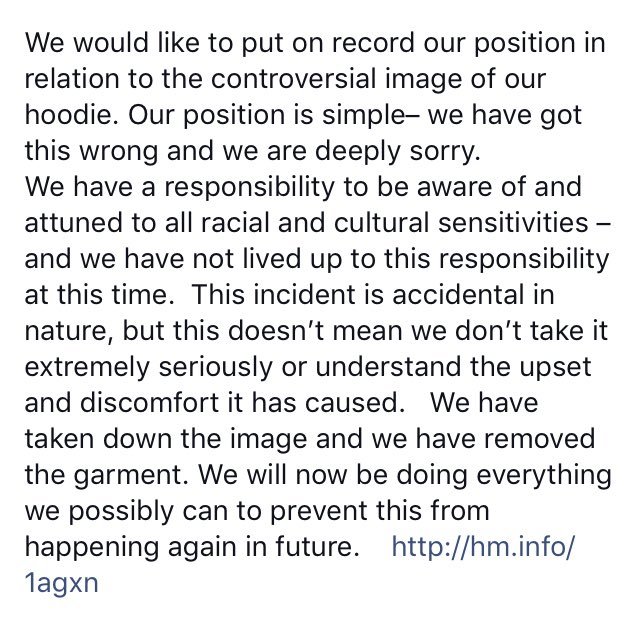 In a commercial photo on internet page, the choice of a black child model to promote the sweatshirt with "Coolest monkey in the jungle" on it caused great reactions in the social media since Sunday. H & M did apologize after the reactions, but continued to sell the hooded sweatshirt without using the photo of the black boy's model.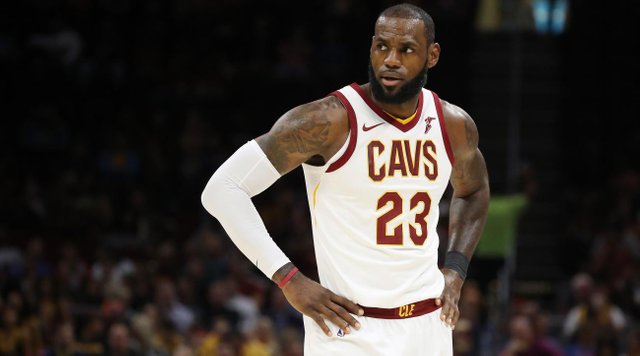 But the anger towards the company is still not over. On Tuesday, NBA star black basketball player LeBron James shared a photomontage visual with a golden crown at the head of the same child from the Instagram account and used the phrase "I see a little king there" instead of the "Coolost monkey in the jungle" in sweatshirts that caused racism reactions . James wrote that Afro-Americans still struggled with the obstacles, waged war against prejudice, and had to fight every bit more to get accepted in society.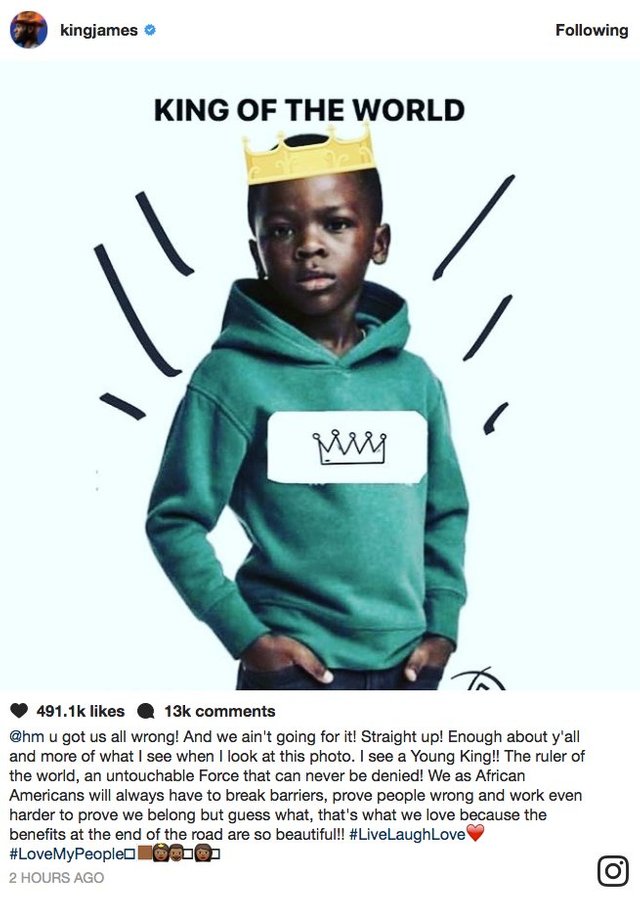 Racism accusations against H & M were reflected in the company's stock market values. The Swedish fashion chain's shares fell to 16,264 euros, the lowest since April 2009.