Photos piece of bacon with the nipple caused disgust among network users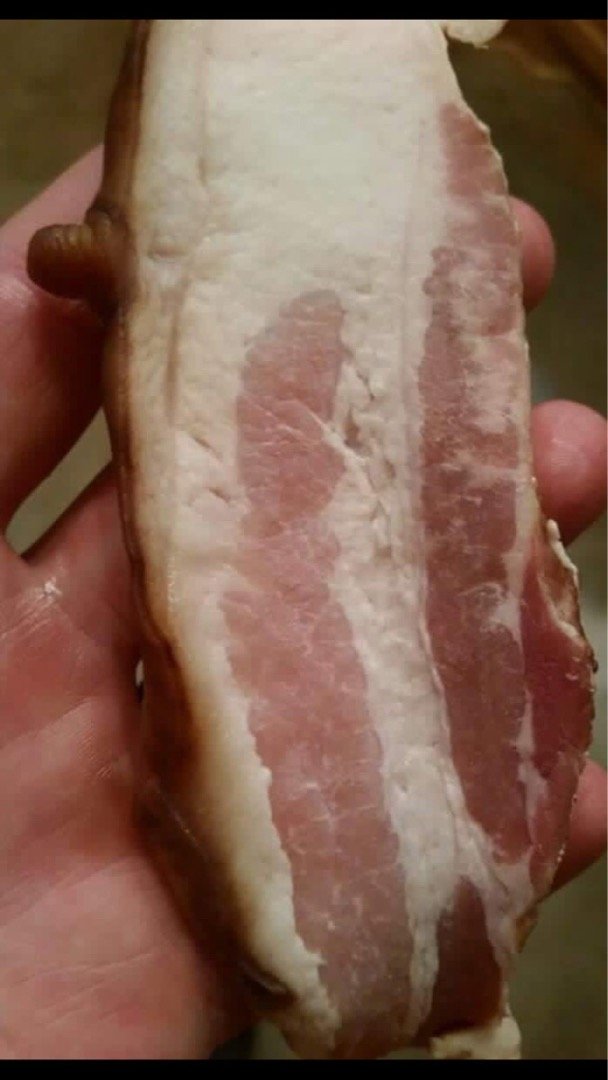 Photo piece of bacon with pork nipple caused disgust among netizens. The picture was published on the Imgur and per day collected nearly two million views.
Later photos got on Reddit, where they are interested in about a thousand members. Many admitted that they shot so disgusting that they have experienced a sudden wave of nausea.
Some noted that the photo is forcing them to give up eating bacon and think about the vegetarian diet. Also, users shared photos of other pieces of pork with nipples, including Chinese dishes.
In early August, Facebook user Metcalfe Wes (Wes Metcalfe) published a post about a dead worm William, whom he found in purchased at the local supermarket cucumber. Post Metcalfe has collected more than 60 thousand likes a lot of comments from supporters of Facebook users.