DR. JIM FETZER-"The Power Hour"-Guest- Mona Alexis Pressley - 05-23-2018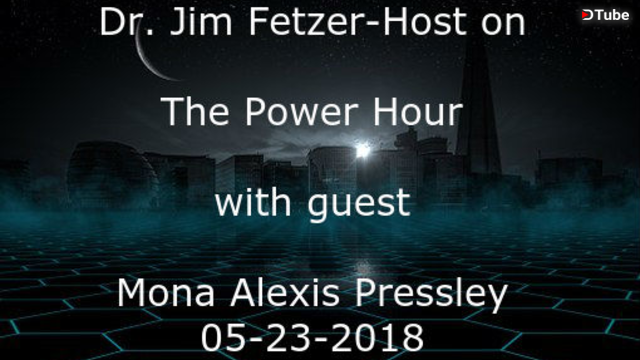 ---
Dr. Jim Fetzer-The Most Dangerous Mind In America- hosts "The Power Hour", with guest Mona Alexis Pressley. The discussion involves False Flags, The Deep State, Censorship, Disarming Agenda, and Crisis Actors.
Dr. James Fetzer - McKnight Professor of Philosophy Emeritus, University of Minnesota Duluth; Founder, Scholars for 9/11 Truth; Editor, Assassination Science; Co-Editor, Assassination Research. He has done hundreds of shows, presentations, videos, and interviews online in regard to the many false flags that have taken place in the last 17 years and older. Dr. Fetzer is the number one expert in this area and is a major contributor in exposing the absolute TRUTH consistently.
You can buy Jim's books at http://moonrockbooks.com. and read his writings at jamesfetzer.blogspot.com
I am the guest on his show and am honored to work with Dr. Fetzer. I have been researching Sandy Hook, and Las Vegas shootings and have written several blogs on Dr. Fetzer's website https://jamesfetzer.blogspot.com. Check them out. I am also a Marriage and Family Therapist, Voluntaryist, and truth-seeker.
---
▶️ DTube
▶️ IPFS