User @maceytomlin says SBD is a FAKE currency! Stop supporting someone who slanders this platform!
Calling ALL Steemit users!!!! Do not support Macey Tomlin on the platform as she claims the currency that runs the platform and that she has profited from herself is FAKE! We should we support someone who uses the platform only to slander it and use it for theft?
And if the money is fake, why would it hold our spot that needed $500 in value to be held?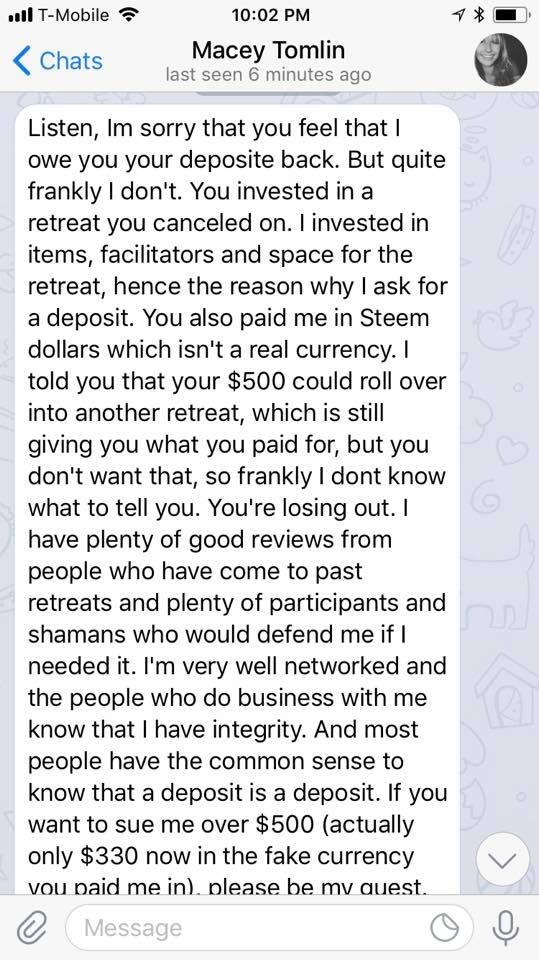 See the full case here: https://www.facebook.com/farefox888/posts/1044207862424343