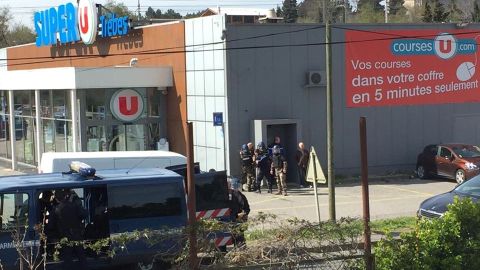 Via Reuters
Victims of the U Supermarket hostage taking action in Trebes, France, allegedly committed by ISIS sympathizers again increased. The latest news says, currently three people have been killed.
Quoted by AFP, one of the sources which is the unmarked Supermarket Super U security officer confirmed the death toll into three people. Two others were injured in the terrorist act.
French Prime Minister Edouard Philippe called the hostage taking in the town of Trebes an act of terrorism.
"The hostage situation is still ongoing, the operation is not over," said Philippe, Friday (23/3).
"The information at this time, we think this incident acts of terrorism," he continued.
Meanwhile, according to local French media, the perpetrator claimed to be a sympathizer of ISIS. Not yet known identity of the perpetrator in the event.