English/Englisch
Motorcycle of the day:
~Suzuki SV650X~
Base Price: $8,399
No bike deserves the popular café racer look more than Suzuki's beloved SV650. The SV is one of the greatest starter bikes on the market, but these machines are fun to ride for any skill level.
The café look comes from a pair of clip-on style bars (to place the rider farther forward and lower for a sportier feel). The SV650X also comes with a new saddle, fairing, and graphics. But what hasn't changed are the SV's 649-cc twin and the great suspension. It should be just as easy to ride as any other SV and Suzuki makes ABS standard here. And the new Glacier White paint scheme fits the bill perfectly. At just over eight grand, the X is only a bit pricier than the regular SV650 with ABS.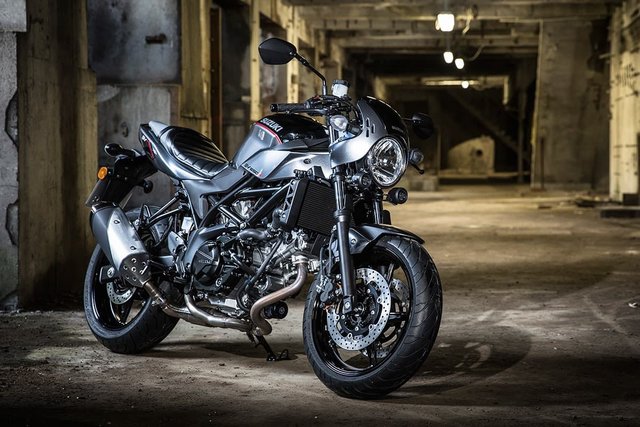 German/Deutsch
Motorcycle of the day:
~Suzuki SV650X~
Grundpreis : $8,399
Kein Bike verdient den beliebten Café-Racer-Look mehr als Suzukis geliebten SV650. Der SV ist eines der besten Starter-Bikes auf dem Markt, aber diese Maschinen machen Spaß für jedes Können.
Der Café-Look kommt von zwei Clip-On-Bars (um den Fahrer für ein sportlicheres Gefühl weiter nach vorne und unten zu positionieren). Der SV650X wird auch mit einem neuen Sattel, einer Verkleidung und einer Grafik geliefert. Was sich aber nicht geändert hat, ist der 649-cm-Twin des SV und die großartige Federung. Es sollte genauso einfach zu fahren sein wie jeder andere SV und Suzuki macht hier ABS-Standard. Und das neue Glacier White-Farbschema passt perfekt dazu. Mit etwas mehr als acht Riesen ist der X nur etwas teurer als der normale SV650 mit ABS.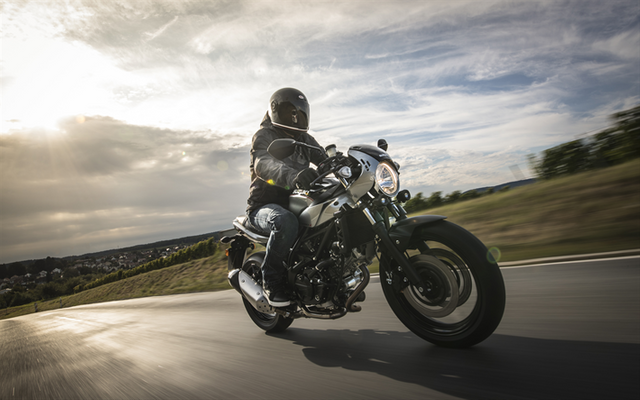 《Information: https://www.popularmechanics.com/cars/motorcycles/g2309/best-motorcycle-buys/ 》