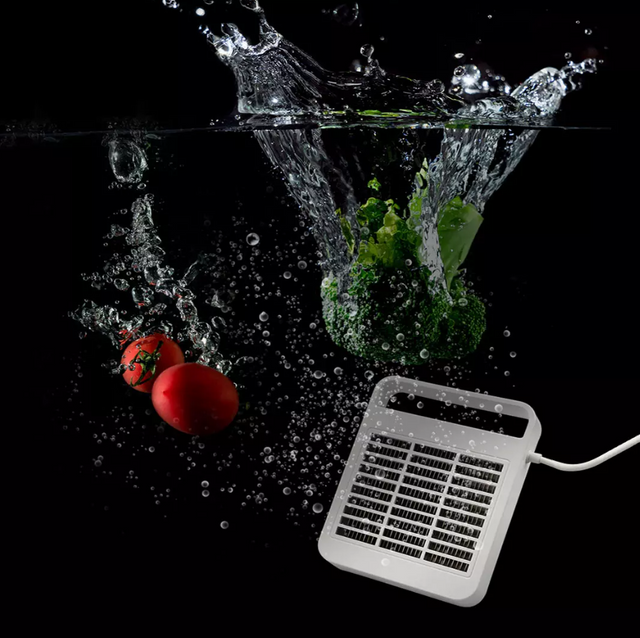 Source
A few days ago we talked in this blog about the Xiaomi air purifier, capable of killing viruses and airborne bacteria.
Now Xiaomi has released a purifier of vegetables, meats, cereals and practically all kinds of food, eliminating any toxins in a few minutes.
To do this, it is enough to introduce it together with the foods that we want to purify in a bowl full of water or directly in the sink, and this will be responsible for forming hypochlorous acid next to the chlorine of the water and thus disinfect the food.
According to the manufacturer, it is capable of eliminating up to 99.99% of the most used pesticides that we can find today in the fruits and vegetables consumed daily.
This new food purifier will sell for about 61 euros and the first units will begin to be available from March 14
Source:gearbest.com, read original article
https://www.gearbest.com/blog/new-gear/xiaomi-youban-portable-fruit-and-vegetable-purifier-unveiled-the-sterilization-effect-is-over-9999-9671


Versión en español