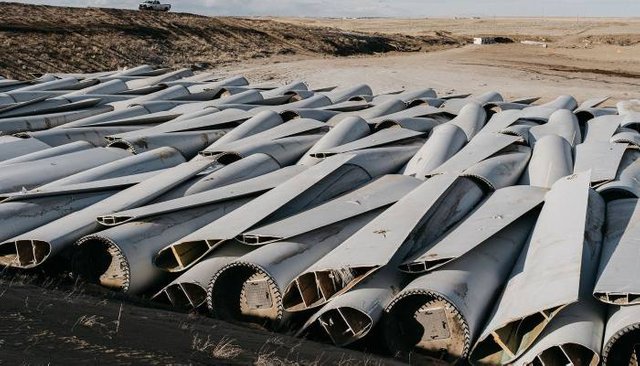 Source
Not everything is good news with renewable energy, new solutions bring new problems and that of wind seems to be the recycling of its blades.
The turbines have been one of the earliest solutions for generating clean energy, so now the generators begin to reach the end of their useful life and must be recycled.
While 85% of the components of a wind turbine can be recycled or reused, the most complicated thing is to get rid of fiberglass blades and the inability to do something useful with them.
Wind turbines are very large and were built to withstand hurricane winds, they cannot be easily crushed, recycled or reused.
That is why so far the only solution that has been found is to bury them in landfills created for this purpose. Hopefully they will find some more elegant form in the short term because otherwise, big shit.
Source: .bloomberg.com, read original article
https://www.bloomberg.com/news/features/2020-02-05/wind-turbine-blades-can-t-be-recycled-so-they-re-piling-up-in-landfills


Versión en español