Santriwati YAPENA bagikan menu berbuka/Santriwati YAPENA share the breaking menu
Belasan santriwati Dayah Yayasan Pendidikan Arun, mengadakan kegiatan sosial di Simpang Empat Kruengggeuhueh dengan membagikan dua potong kue dan satu gelas minuman mineral kepada pengguna jalan.
Kegiatan ini dilakukan untuk membantu para pengguna jalan dan pekerja yang masih berada dalam perjalanan pulang, sementara waktu berbuka telah tiba, dengan sedikit menu pembuka yang mereka bagikan semoga dapat membantu pengguna jalan untuk berbuka puasa, sebut Nurul penggerak kegiatan.
Semoga apa yang telah dilakukan adik-adik ini mendapatkan balasan dari Allah, yang telah melakukan kegiatan semampu mereka demi meringankan beban sesama muslim.
---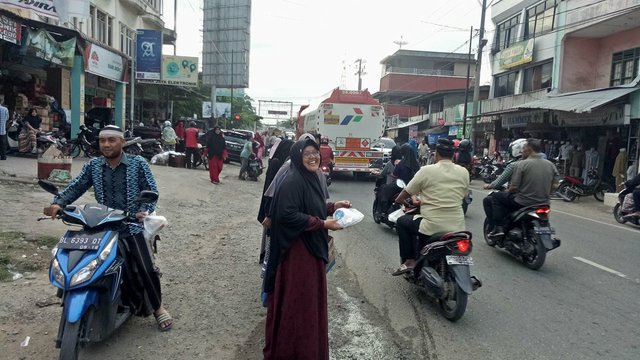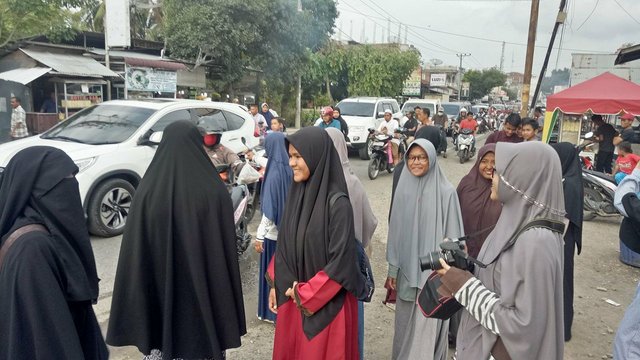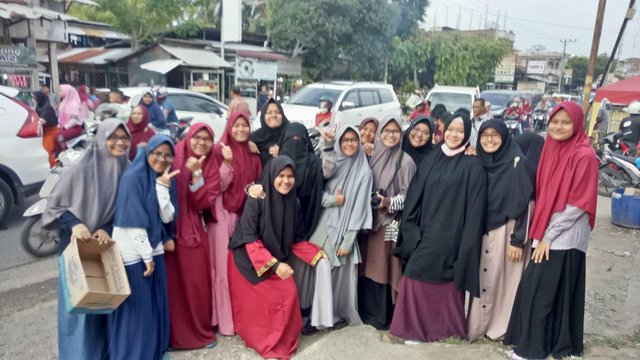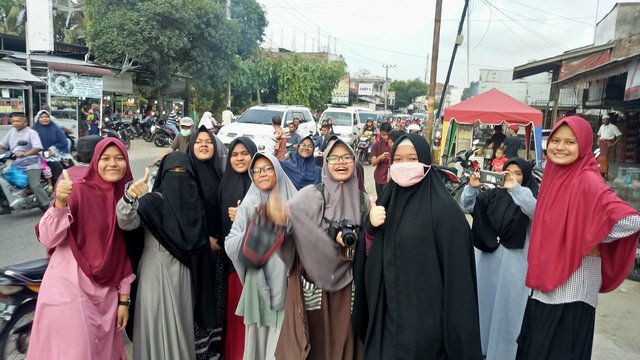 ---
Dozens of santriwati dayah Arun Education Foundation, held a social activity at the intersection of four Kruengggeukueh by distributing two pieces of cake and one glass of mineral drinks to road users.
This activity is done to help the road users and workers who are still on the way home, while the breaking time has arrived, with a little opening menu that they share hopefully can help road users to break their fast, said Nurul activator activities.
Hopefully what has been done these brothers and sisters get a reply from God, who has been doing activities as they can to ease the burden of fellow Muslims.