Regarding the Post that I published 11 days ago.
I wanted to share with you, some sequels that have been generated as a result of this unfortunate event.
In Florida, CNN organized a debate with surviving students of this event and representatives of the Rifle Association, Democratic Congressmen of Florida and Broward Police.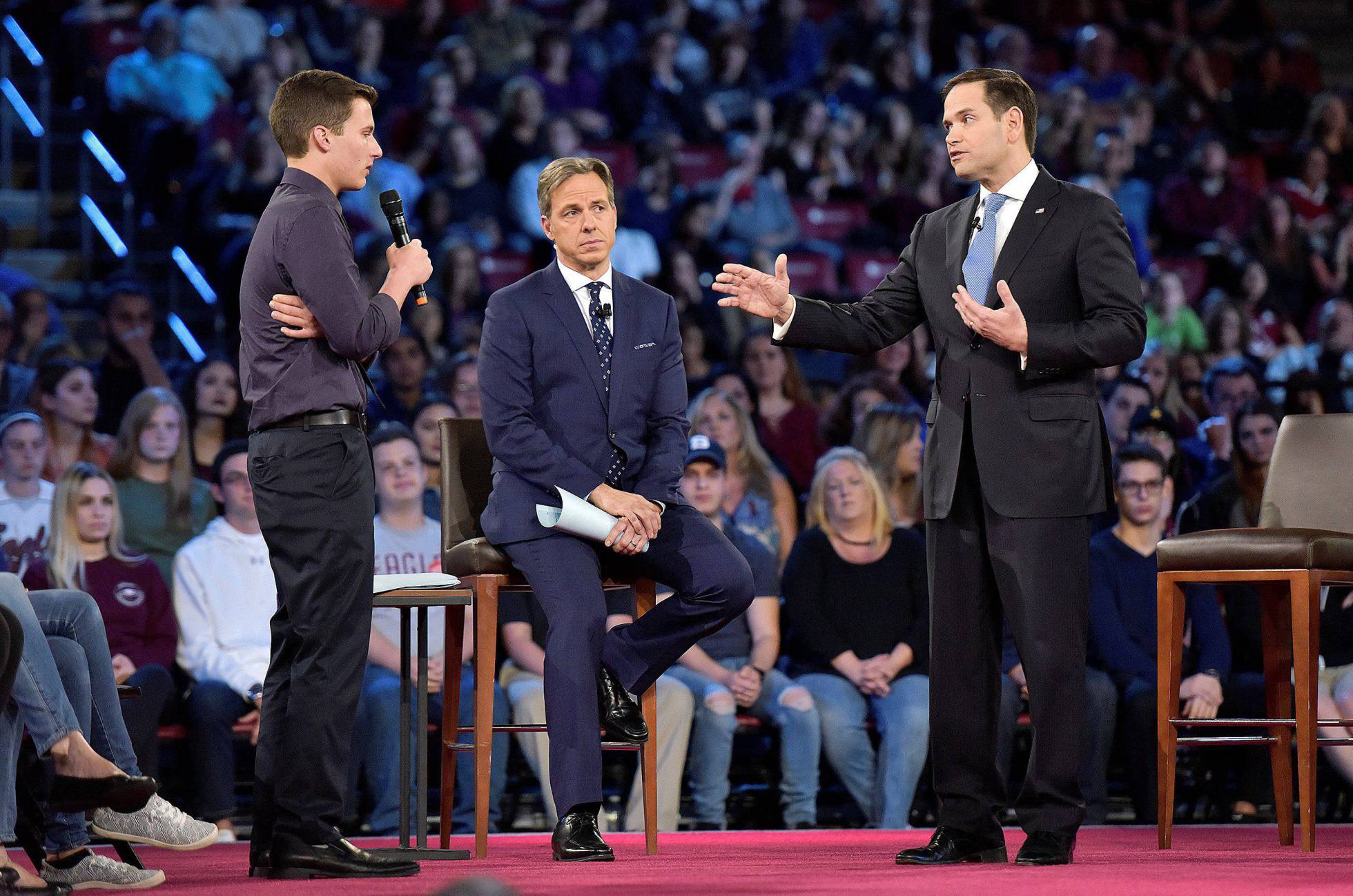 This debate reached the climax when a 17-year-old student asked Senator Marco Rubio the following: can you tell me right now that you will not accept a single donation from the National Rifle Association? ", To which the Senator, muffled and he set his sights elsewhere, and what he could say was that people invest in their political ideas and that he supports the Second Amendment (freedom to carry firearms)
Here we can see what he told them. There is a great deal of influence from these arms organizations on those who could, legally, make a profound change on this issue; and who claim? that if it is contrary (contrary to the Second Amendment), the freedom of citizens would be violated. It is very evident that the power is so great, that they justify the sale of weapons without strict control.
President Trump said: "if the teachers had weapons training, they could better protect the students" I mean, now the problem is transferred to the teachers. WAO !! Of course the boy who starred in this attack has mental problems. But this is not an isolated event. There are many similar attacks that have aroused in this country.
What we can see is that this problem will continue without citizens being able to do something. Just be careful and be in constant alarm at any sign of danger.
I bring you these POST my dear friends, because I am a mother, and I am terrified by the idea that I had to live in a constant thread for this type of events in schools ... I think it would be a constant torture to the heart.
Greetings dear members of the STEEMIT community.