1- English version
Facebook Inc's  (FB) Campbell Brown says the world's largest social media platform has heard the cries of news publishers, and it's taking action.
A week after publishers asked Congress for an anti-trust exemption to negotiate collectively with large platforms, specifically Facebook and Alphabet's Google (GOOGL) , Brown, the head of the company's news partnerships, said Facebook will launch a subscription-based news product with initial tests beginning in October.
The feature appears to be built on top of Facebook's Instant Articles, which aggregates stories from hundreds of publishers based on a reader's interests and preferences. In addition to steering readers to a publisher's home page to consider taking out a digital subscription, Facebook plans to erect a paywall which would require readers to become subscribers of the platform after they'd accessed 10 articles, Brown said.
"One of the things we heard in our initial meetings from many newspapers and digital publishers is that 'we want a subscription product -- we want to be able to see a paywall in Facebook,'" Brown said at the Digital Publishing Innovation Summit, an industry conference, in New York City on July 18. "And that is something we're doing now. We are launching a subscription product."
The paywall idea is based on premium and metered plans and has been in the works for a while, Brown said. It's aimed at appeasing news organizations which had complained that they had little control over how their stories were being exhibited on Facebook. The News Media Alliance, which petitioned Congress, charges that Facebook and Google benefit from the work of hundreds of newspapers without fairly compensating publishers. 
2- version française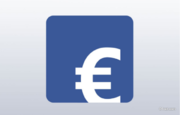 A partir d'octobre, le réseau social testera une offre payante pour certains articles d'actualité. Une réponse à la grogne grandissante des éditeurs.
 Depuis dix ans, votre oncle Bernard partage des publications - mensongères - affirmant que Facebook va devenir payant. Dans quelques mois, il aura peut-être - un peu - moins tort. D'après le site The Street, le réseau social va publier ses premiers contenus payants à partir du mois d'octobre. Sous forme d'expérimentation, l'opération consiste à faire payer aux membres certains articles publiés par les sites d'information. L'entreprise cherche surtout à proposer de nouveaux moyens de rémunération pour les éditeurs, qui tentent de s'allier pour contrer la toute-puissance du Californien. 
Une dizaine d'articles gratuits
 Concrètement, Facebook proposera au lecteur de payer dès l'ouverture d'un article sur son site, via sa plateforme Instant Article qui agrège les contenus de plus de 9.000 éditeurs dans le monde. Depuis mai 2015, l'interface permet d'accéder aux articles sans avoir à sortir de l'application Facebook. Comme l'évoque Le Monde, l'utilisateur devrait payer après avoir lu une dizaine d'articles. Un système déjà adopté par de nombreux médias, qui proposent de lire des contenus gratuits avant de passer à la caisse. Mais la solution proposée par Facebook devra prendre plusieurs formes.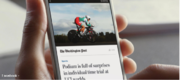 Sur le Web, les politiques de rémunération sont bien plus variées que le système évoqué par Le Monde. Quand certains sites d'information n'offrent que quatre ou cinq articles par mois, d'autres optent pour une sélection de contenus que le lecteur peut acheter à l'unité. Des stratégies complémentaires, mais pas forcément compatibles entre elles. Afin de convaincre ses partenaires, Facebook devra répliquer ces différents modèles économiques depuis Instant Article en leur permettant de personnaliser leur mode de rémunération au maximum. 
Les éditeurs boudent Instant Articles
 L'arrivée d'articles payants pourrait être mal perçue par les utilisateurs, habitués au tout gratuit. Elle n'est pas non plus dans l'intérêt de Facebook, peu habitué à facturer ses services et totalement dépendant de la publicité. Sauf que l'entreprise fait face à la lassitude des éditeurs, qui ne parviennent pas à gagner d'argent en passant par le réseau social. Deux ans après le lancement d'Instant Article, le constat est sévère : de grands noms comme le New York Times ou le Guardian ont quitté l'aventure, déçus par les faibles retombées économiques de la plateforme. 
 L'intégration des fonctions de paiement à Instant Article prend la forme d'une opération reconquête, après que Facebook a permis aux éditeurs d'y ajouter des formulaires d'inscription à leurs newsletters. Il s'agit aussi d'un moyen de rattraper Google, dont le format équivalent - AMP - permet de s'abonner à un média. Si les tests sont concluants, les premiers articles payants pourraient faire se généraliser en 2018. 
sources: