THE NATIONAL SECURITY STATE LOOKS LIKE IT'S IN PANIC MODE
This week there are 25,000 troops plus walls and other barriers at the Capitol and around Washington DC for a "peaceful transfer of power." Does that sink in with you?
In the video above, I do a deep dive on the national security state and mainstream media fear mongering ahead of Inauguration Day.
The Pentagon fears an "insider attack" during the inauguration, the Democrats fear there could be Trump loyalty in National Guard troops and the MSM is churning out propaganda pieces about there being mass protests.
Yet AP is admitting there is no evidence of any threats and many people on the right are talking about how they don't want to see a repeat of January 6 and are calling for staying home.
I also go over how the US Capitol was actually bombed before — by a Marxist group, some of whose members have been pardoned by Democrats.
And I discuss about how you may want to keep an eye out for foul play by government agencies.
But... if you want to repeat all the paranoia and fake news being put out by the establishment and national security state, then you are represented on our latest shirt which you definitely shouldn't get now.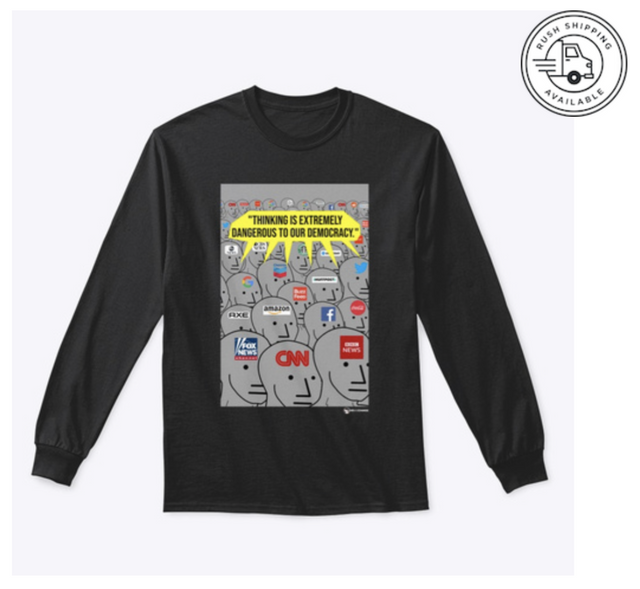 💠 Support WeAreChange Completely FREE! 💠