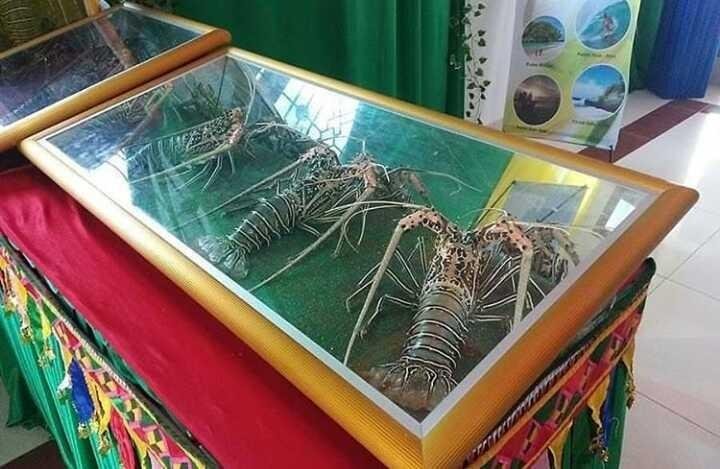 BANDA ACEH - Aceh Cultural Week (PKA) VII not only displays various cultures from all parts of Aceh. However, regional information that has marine tourism is also exhibited.
The beauty of marine tourism in Aceh does not need to be doubted. Every Aceh coastal area has its own beauty with its tourist destinations. As in Sabang, Pulau Many Aceh Singkil, Pulau Simeuleu, Aceh Selatan, and others.
One of the most visited is the Sabang platform. There is complete tourist information with miniatures. For example, a miniature historic old ship that used to stop in Sabang.
Then, a variety of ornamental fish that live on the Iboih sea reef. Also exhibited in small aquariums and with other marine biota. Not only that, information on tourist destinations on Pulau Weh, is also presented in a complete brochure with explanations and routes.
While at Simeulue Pavilion, the local committee also put up several brochures about the location of the tour. Like Busung Beach, Ganting Beach, Minceu Island, and international surfing locations.
The area dubbed as the lobster producing area, does not miss displaying around eight lobsters that have been preserved next to the entrance.
This is part of Simeuleu's identity, that on Simeulue Island lobster is abundant, said Wirda, one of the guardians of the Simeulue District platform.
Furthermore, in the South Aceh Regency platform, it also highlighted various marine tourism information in the area. A lot of tourist destination information can be used as references, such as information about Pulau Dua, Batu Berlayar, Seurudung Island, Putri Termenung, Wave Tujuh, and exotic beaches in the area.
All information about the destination is at the South Aceh District Pavilion.
Finally, the Singkil Aceh District Pavilion also did not want to be left behind to introduce its tourist destinations to PKA VII visitors. One of the destinations is the Many Islands.
newsacehterkiniPart 2.
.
Information regarding activities that can be carried out on this island can also be obtained at the Aceh Singkil Pavilion. Start information on snorkeling, surfing to enjoy exotic islands in the area.
PKA VII activities will take place until 15 August. So, in addition to knowing the culture of visitors, a variety of information about superior marine tourism destinations in all regions of Aceh is also explored.
.
Source: Aceh Trend
this story I took on