What is actually 'threatening' online?
Help me out on a thought process.
First view this video
Today, on Twitter, 5,000 confirmed BlueCheckMarks applauded the death of David Koch solely because they disagree on his politics. They've never met him. They don't know him personally. They don't shy away from the fact that they applaud and wish the same death on others who have similar beliefs.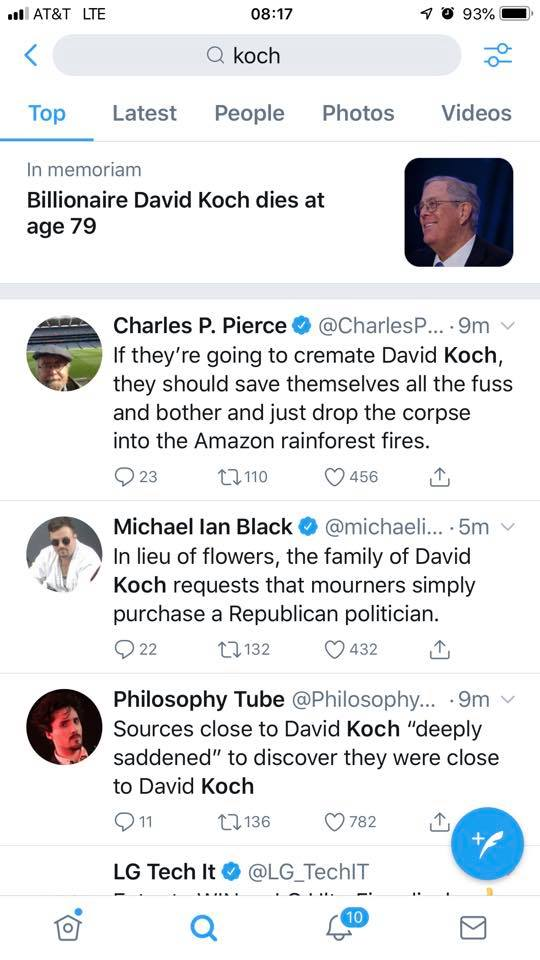 I'm not saying they should be arrested. I'm asking how we should draw the line as to how we characterize public threats and under what context.
Now, below, we have a 15 year old kid is playing a video game and everyone gangs up on him (via skill and verbal heckling) and he says "I'll fucking kill all of you tomorrow". That's fucked up.
How do we address this kid and/or these death cheerleaders with tact? Consider that everyone claims we should Punch Nazis, and we call millions of American "Nazi" daily (when there are 1000 idiots in a nation of 33 million).
There's blurred lines with the above two scenarios.