Marijuanas: The Horrifying Truth (Satire)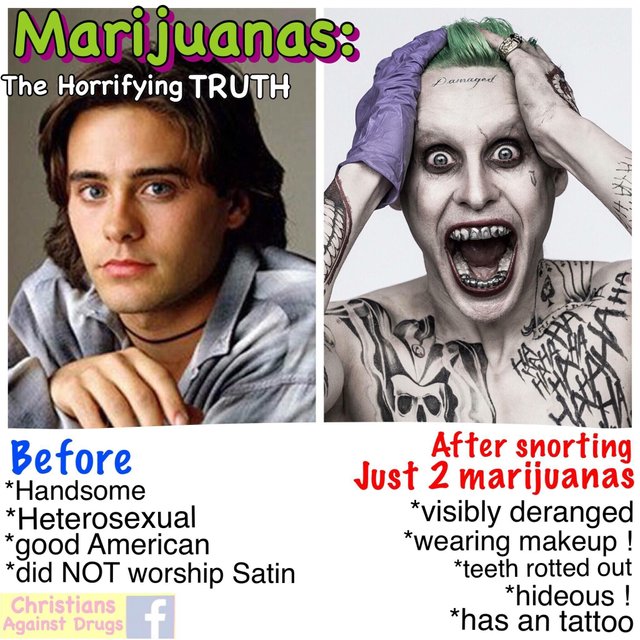 Augustus was a talented young knitting instructor, with a promising future ahead of him, until he fell victim to marijuanas.
After snorting just two lines of cannibas "hashish" at an ethnic man's party, he has become a gruesome and UNGODLY shell of his former self.
His dashing good looks have vanished. Marijuanas have rotted away his teeth, he now wears makeup (transgendering), and horrifyingly, he even has an tattoo: the Devil's Doodles !
But it is Augustus' soul which is in eternal danger. One look into his maniacal eyes proves he is under cannibas-induced demonic possession !
1 upvote = 1 pray for Augustus
1 resteem = COME INSIDE HIM JESUS !
Together we can save this poor young man ! God bless
Satire Source Page - Christians Against Drugs