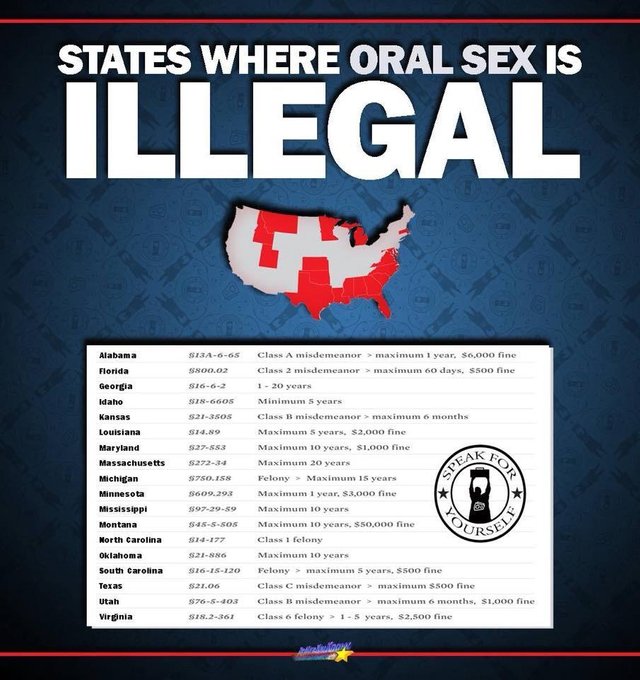 Whenever we bring up illegal immigration there are inevitably a group of people who say, "Sorry, it's the law. Laws must be enforced. We're a nation of laws."
Okay, law abiders.
How many of you live in one of these states? I researched it and my state says punishment for a blow job.
Do you still insist that all laws be followed and enforced?
Which ones do you refuse to follow?
I leave you with the LibertyLOL profile image...