Everyone is a Victim...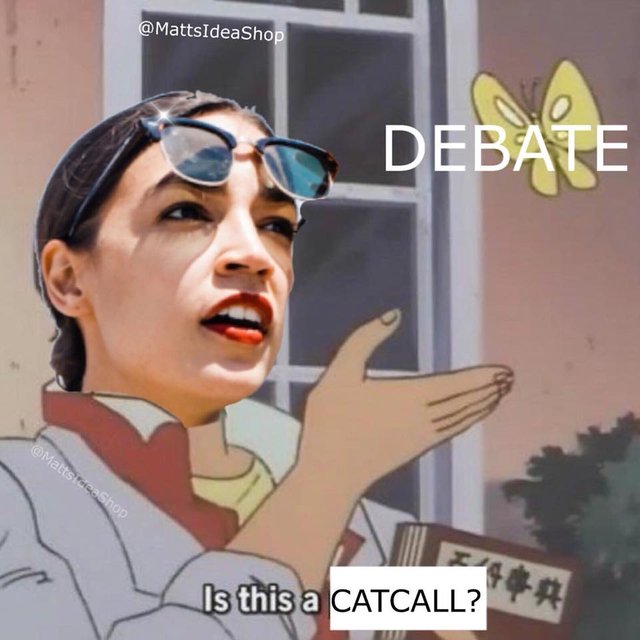 Context: Ben Shapiro recently called out Ocasio-Cortez and offered to debate her; he even offered $10,000. She rejected, and she said in a tweet that:
"Just like catcalling, I don't owe a response to unsolicited requests from men with bad intentions.
And also like catcalling, for some reason they feel entitled to one."
Because guys catcalling girls on the street usually just want to debate the intricacies of the economy and its historical relevance...
From Steven Clyde who is awesome!