Culture Catches DEC2017: Culture and Personnel Issues Relevant to National Security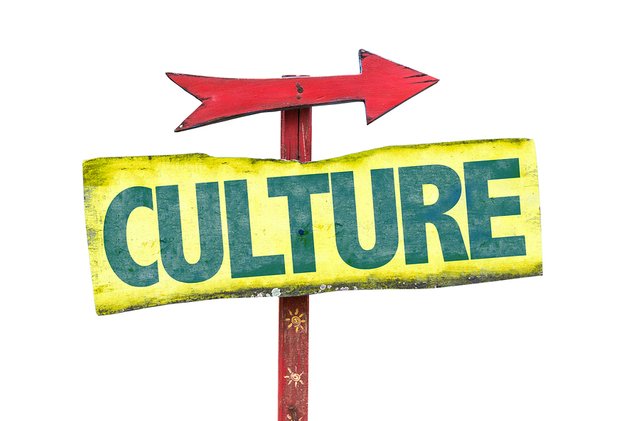 Going to give @cheetah a run for it's money here. This is a product that I use/consume in my official capacity. Some that follow libertyLOL might find it useful or interesting.
These articles were selected from publicly available sources and compiled as a resource for the government, industry, and research community interested in culture and personnel issues relevant to national security. Excerpts of each article are provided with the title and link to the full text. Some articles may be accessible only with a subscription. The views expressed in these articles do not reflect the positions of the Institute for Defense Analyses or the positions or policies of the U.S. government.
Mattis Impressed by Service Members' High Morale
Defense Secretary James N. Mattis said he's impressed by service members' high morale and the steadfastness of the force in light of its involvement in more than a decade of war. The secretary spoke to Pentagon reporters this morning. "We have reenlistment rates that are good. We have enlistment rates that are going well," he said. "Considering all that has gone on in this long war, we have high morale." He is also impressed by the young people joining the force. "Drill instructors … told me the average physical fitness test score for recruits … is 270 average," he said. "We haven't raised the standard, but we are getting in people who are more physically fit." https://www.defense.gov/News/Article/Article/1406108/mattis-impressed-by-service-members-high-morale/
Commissioning Da Vinci: Developing Creativity, Communication, and Critical Thinking in Tomorrow's Military Leaders
The future operating environment is not only complex, but unpredictable and potentially unknowable. That this prediction has been repeated so often as to risk making us numb to its significance—it is highlighted repeatedly in the Army Operating Concept and draft concept for Multi-Doman Battle—does not make it any less true. To succeed in such an environment, the Army will increasingly require leaders at all levels to demonstrate initiative to identify and exploit temporary windows of advantage while creating multiple dilemmas for the enemy. To defeat an adversary under these conditions will require leaders capable of more than plying their specific tactical tasks. Mastery of battle drills will remain important, of tactics, techniques, and procedures vital. But tomorrow's officers will also need to be creative, critical thinkers capable of clearly communicating thoughts and intent. The US Army's manual on leadership makes more than one hundred references to creative and critical thinking and communication, highlighting those capabilities as cornerstones of effective leadership. The challenge, then, is not waiting until the point of conflict to expect these traits to emerge. https://mwi.usma.edu/commissioning-da-vinci-developing-creativity-communication-critical-thinking-tomorrows-military-leaders/
Educated, Empowered Enlisted Leaders Needed in Joint Environments
Warfare is increasingly transregional, multidomain and multifunctional and professional military education must keep pace with these changes, the senior enlisted advisor to the chairman of the Joint Chiefs of Staff said recently. Following a meeting of the Enlisted Military Education Review Council at the National Defense University here last week, Army Command Sgt. Major John W. Troxell said the military "has to develop our noncommissioned officers and petty officers to function in [an] environment" where threats continue to grow and become more complex. Troxell noted that the military is becoming an increasingly joint force at lower levels. In the train, advise and assist missions in Iraq and Afghanistan, he said, joint force squads are led by staff sergeants. https://www.defense.gov/News/Article/Article/1382822/seac-educated-empowered-enlisted-leaders-needed-in-joint-environments/
Revision to AR 350-1: Army Training and Leader Development
Establishes training readiness standards necessary to enable training readiness reporting; provides new framework for the Training General Officer Steering Committee processes, Senior Leader Readiness Forum and Senior Enlisted Training and Leader Development Conference; Codifies Army University; revises sections on student dismissals, deferments, Officer Evaluation System, WOES, and noncommissioned officer evaluation system, direct commissions for medical officers; establishes new framework for Noncommissioned Officer Professional Development System, to include structure self-development, Master Leader Course, and Nominative Leaders Course; updates throughout Civilian Education System sections https://insidedefense.com/sites/insidedefense.com/files/documents/dec2017/12122017_train.pdf
Fort Bragg Picked for Home of Second Security Force Assistance Brigade
The Army has selected Fort Bragg to be home to one of its newest units. The second Security Force Assistance Brigade will be activated on the nation's largest military installation next month. The first SFAB was stood up earlier this year at Fort Benning, Georgia. The Fort Bragg unit will be the second of six planned SFABs, specialized units "whose core mission is to conduct advise-and-assist operations with allied and partner nations." Officials have said the SFABs will allow other brigades to train and focus on their primary missions. The units are expected to be in high demand. "It is my assessment, and the assessment of the secretary and the assessment of the Army staff, that we are likely to be involved in train, advise, and assist operations for many years to come," said Gen. Mark A. Milley, chief of staff of the Army. https://www.military.com/daily-news/2017/12/11/fort-bragg-picked-home-second-security-force-assistance-brigade.html
Identifying Promising Approaches to U.S. Army Institutional Change
The U.S. Army is facing challenges stemming from behavioral health issues, misconduct, and adjustment to changing demographics. Long-term solutions to these problems very likely require changes in the Army's organizational culture and climate, but institutional change in large organizations is typically very difficult. To deal with these challenges, researchers identify promising approaches to institutional change from the literature on organizational culture and climate. Researchers use findings from a systematic literature review, vetted by a panel of experts on organizational culture change and the military context, to develop recommendations. At the conclusion of this report, researchers recommend promising strategies for embracing change in the Army based on the literature. These strategies should help the Army prioritize organizational culture change; adopt a common definition of organizational culture; determine target problems amenable to culture change; assess the Army's current culture and climate in the problem context; develop a strategy for culture change with clear goals; engage stakeholders at all levels in the Army; and target training to maximize resources and uptake.
https://www.rand.org/pubs/research_reports/RR1588.html
Pentagon Leaders Looking to Make a Cultural Shift within the Military
A top Pentagon official believes the U.S. military is moving closer to a new way of doing business that would allow troops and families to stay at installations like Fort Bragg for longer periods of time. Robert Wilkie, who was sworn in as undersecretary of defense for personnel and readiness in late November, said he believes the military's current way of doing business is outdated and detrimental to families and the retention of troops. https://www.military.com/daily-news/2017/12/28/pentagon-leaders-looking-make-culture-shift-within-military.html#.WkT_ZqLkjQk.email
What's in Store for Personnel and Readiness in 2018
Military personnel and readiness issues are getting some traction in Congress, but will it be enough to make it into the 2019 legislative agenda? The 2018 defense authorization bill already calls on the Defense Department to study some possible changes to the military personnel system. The law asks DoD to conduct a comprehensive review of the impacts of the Defense Officer Personnel Management Act, the 1980 law that defines most of today's promotion policies for officers. https://federalnewsradio.com/dod-personnel-notebook/2017/12/whats-in-store-for-personnel-and-readiness-in-2018/
Air Force Announces Change to Deployments
The Air Force announced another milestone under the Chief of Staff's number two focus area: Strengthening Joint Leaders and Teams. Airmen deploying on individual taskings will now deploy in teams of three or more. This move will provide mutual support during the entire deployment continuum. http://www.af.mil/News/Article-Display/Article/1394076/air-force-announces-change-to-deployments/source/GovD/
OPM Wants to Kill Off the HR IT Frankenstein Monster
For much of the past 30 years, federal human resources systems were like a Frankenstein monster — disparate pieces and parts pulled together to create a working model. Too often, chief information officers had to connect the electrodes to the often-siloed systems, only to yell, "It's alive" when the middleware worked to bring the systems together to share data. A new effort under the Unified Shared Services Office and led by the Office of Personnel Management wants to bring an end to these Franksteined HR systems. https://federalnewsradio.com/reporters-notebook-jason-miller/2017/12/opm-wants-to-kill-off-the-hr-it-frankenstein-monster/
Agencies See Workforce Reshaping as Opportunity for Professional Development
For many agencies, "workforce reshaping" doesn't immediately translate to reductions-in-force or early buyouts. Instead, it means taking a hard look at the work their agencies will do in the future and the skills their current employees will need to accomplish that work. It's what many agencies — large and small — have spent the past year doing as they prepare to implement reform plans and meet the Trump administration's demand to become leaner government organizations. https://federalnewsradio.com/your-job/2017/12/agencies-see-workforce-reshaping-as-opportunity-for-professional-development-not-necessarily-rifs/
Elite Terrorist Interrogation Team Withers Under Trump
The High-Value Detainee Interrogation Group was formed in 2009, several months into President Barack Obama's first term as he moved to overhaul U.S. interrogation and detention policies in the aftermath of the Bush-era CIA torture program. The HIG was given a dual mission: Its operational side — staffed with CIA, DIA and FBI personnel who include linguists and cultural experts — can be dispatched quickly around the world to interrogate high-profile detainees. Its separate research arm conducts the first federally-funded large-scale scientific research into interrogation techniques in decades, supplying the
operational side with state-of-the-art strategies to gather intelligence from suspects. But recent years have seen the HIG struggle to find a voice in the country's national conversation on counterterrorism. It has been sidelined by the same FBI, CIA and DIA officials who are supposed to be its stewards, U.S. officials said. https://www.politico.com/story/2017/12/05/elite-terrorist-interrogation-trump-279930
Psychological Perspectives on Interrogation
Proponents of "enhanced interrogation techniques" in the United States have claimed that such methods are necessary for obtaining information from uncooperative terrorism subjects. In the present article, we offer an informed, academic perspective on such claims. Psychological theory and research shows that harsh interrogation methods are ineffective. First, they are likely to increase resistance by the subject rather than facilitate cooperation. Second, the threatening and adversarial nature of harsh interrogation is often inimical to the goal of facilitating the retrieval of information from memory and therefore reduces the likelihood that a subject will provide reports that are extensive, detailed, and accurate. Third, harsh interrogation methods make lie detection difficult. Analyzing speech content and eliciting verifiable details are the most reliable cues to assessing credibility; however, to elicit such cues subjects must be encouraged to provide extensive narratives, something that does not occur in harsh interrogations. Evidence is accumulating for the effectiveness of rapport-based information-gathering approaches as an alternative to harsh interrogations. Such approaches promote cooperation, enhance recall of relevant and reliable information, and facilitate assessments of credibility. Given the available evidence that torture is ineffective, why might some laypersons, policymakers, and interrogation personnel support the use of torture? We conclude our review by offering a psychological perspective on this important question. http://journals.sagepub.com/doi/abs/10.1177/1745691617706515
The Implicit Association Test: Flawed Science Tricks Americans into Believing They Are Unconscious Racists
In 1998, University of Washington psychologist Anthony Greenwald and his colleagues developed a test that purports to uncover unconscious racism. Supposedly tapping into the unconscious, the Implicit Association Test (IAT) measures disparities in millisecond response times on a computer. Based on this, Greenwald and others claim that three out of four Americans suffer from unconscious racism. But there are many scientific critics of this test, and it is far from settled science. A growing body of research suggests that the test cannot predict real-world behavior.
http://www.heritage.org/sites/default/files/2017-12/SR-196.pdf
Personality Match Between Employee and Job Linked with Higher Income
An employee whose personality traits closely match the traits that are ideal for her job is likely to earn more than an employee whose traits are less aligned, according to new research published in Psychological Science. "Our findings show that looking at the combination of personality traits and job demands is key to predict important outcomes, like income," says lead researcher Jaap J. A. Denissen of Tilburg University. "This updates the notion that you only have to look at the personality traits of an individual to predict his or her life outcomes. Our results indicate that it's more complex: You also have to take that person's environment into account." The researchers developed a novel strategy for directly comparing the fit between a given employee and a given job, using the well-established Big Five personality traits to quantify the traits that a job requires. http://www.psychologicalscience.org/news/releases/employee-job-personality-match-linked-with-higher-income.html
Cultural Change: The How and the Why
More than half a century of cross-cultural research has demonstrated group-level differences in psychological and behavioral phenomena, from values to attention to neural responses. However, cultures are not static, with several specific changes documented for cultural products, practices, and values. How and why do societies change? Here we juxtapose theory and insights from cultural evolution and social ecology. Evolutionary approaches enable an understanding of the how of cultural change, suggesting transmission mechanisms by which the contents of culture may change. Ecological approaches provide insights into the why of cultural change: They identify specific environmental pressures, which evoke shifts in psychology and thereby enable greater precision in predictions of specific cultural changes based on changes in ecological conditions. Complementary insights from the ecological and cultural evolutionary approaches can jointly clarify the process by which cultures change. We end by discussing the relevance of cultural change research for the contemporary societal shifts and by highlighting several critical challenges and future directions for the emerging field of cross-temporal research on culture and psychology. http://journals.sagepub.com/doi/full/10.1177/1745691617699971
Women Get Less Credit than Men in the Workplace
New research from the University of Delaware suggests that women receive less credit for speaking up in the workplace than their male counterparts. Kyle Emich, an assistant professor of management in UD's Alfred Lerner College of Business and Economics, explored this topic with the University of Arizona's Elizabeth McClean, Boston College's Sean R. Martin and the United States Military Academy's Todd Woodruff for a forthcoming article in Academy of Management Journal. Emich said that in the case of the researchers' first sample, involving military cadets at West Point, "This difference is immense." https://www.sciencedaily.com/releases/2017/12/171213130252.htm