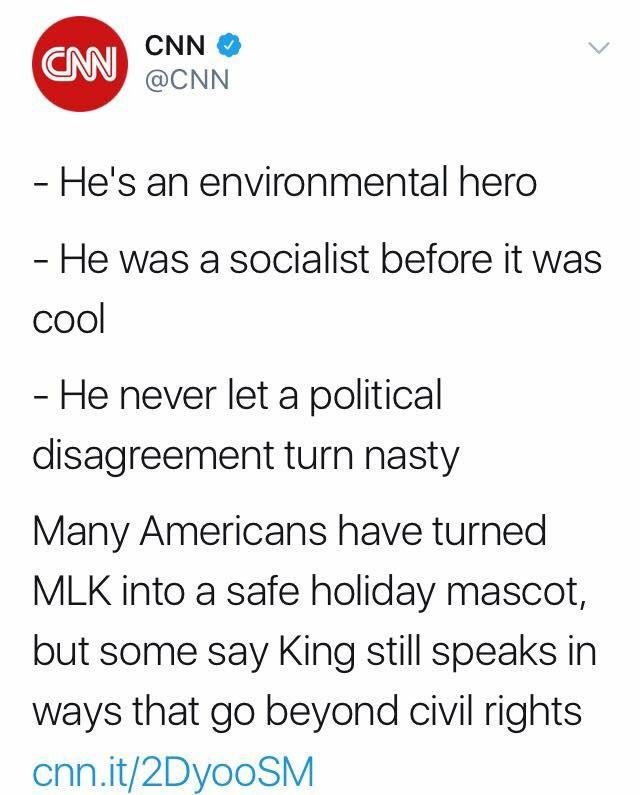 CNN on MLK - He was a Socialist before it was cool.
Imagine a major news network saying somebody was a Nazi before it was cool. What would the reaction be?
Rightfully, a chorus of condemnation. But we don't have that problem, because humans learned the lesson of the horrors of National Socialism.
As for Democratic Socialism, it seems it will take a couple million more destroyed lives before humans consider that markets determine prices, not central planners.