The Berlin Wall fell 30 years ago...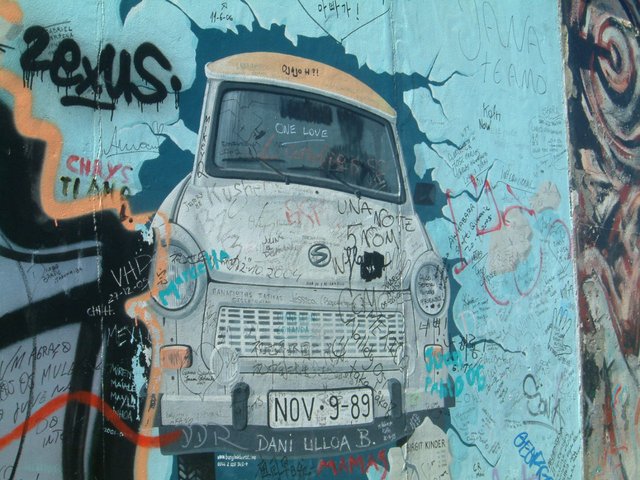 On the 9th of November 1989 to be precise. Europeans would write it 9/11.
It seems like I'm posting a day ahead, but if you consider that it's already well into the morning in Japan I'm okay.
The Soviet block disintegrated after that. Russian lifespan greatly deteriorated. Alcoholism, drugs. Some may draw a parallel with Oxycontin.
But now times have changed. Not everything. The AIDS epidemic in Russia is still causing ravages. Freedom of expression in China is probably like what they had in East-Germany back in the day. But hey, it is what it is. On the good side I heard China has more millionaires than the US now. They're almost done uplifting their population over the poverty level. Something to consider in light of what's happening in big cities in the US and Europe. The homelessness. The inequality. It's now affecting the US average lifespan which actually began regressing in the last few years.
A taste of things to come? Maybe, maybe not.
In the maybe:
I saw some alarmist predictions for what would happen to Western demographics should the US go through what the Soviet Union went through. It's not pretty. Take a look:
http://www.deagel.com/country/forecast.aspx
The numbers are clearly terrifying with a note at the bottom explaining what they considered when doing their predictions. But as the saying goes by when running a statistical model, crap in, crap out. If the data or the assumptions are incorrect then so are your results. So now that you're a little spooked it's time to look at the maybe not.
In the maybe not:
The West is likely engaged in a slow decline. Sharp, sudden moves are going to be mitigated because the the intelligence community anticipates virtually everything imaginable between now and the next 100 years (it's actually more). Something they actually became good at was knowing Russians. They're having more trouble with the Chinese particularly since their Chinese assets were rendered inoperative following a leak a few years back. But still the people and resources available to American intelligence officers surpass everything the rest of the world could ever come up with.
To conclude:
The next 5 days will see a few announcements coming from China & Russia. I don't know if American and European press will even mention them, but they should be worth checking. If I see anything noteworthy you can follow me on flote for updates:
https://flote.app/itsle56percent
It's like facebook but without Zuckerberg. And it comes with your own bitcoin address. I like it.
Photo by Rob Finlayson from FreeImages