A Case Against Poloniex.com and Justin Sun
Early March 2nd, 2020 the exchange Poloniex.com began a process of embezzlement of an unknown number of user accounts funds. The funds, primarily a crypto currency called STEEM were loaded into the Poloniex account, with the amount embezzled equalling roughly 2,283,437.60 STEEM, which was locked away in a manner making it impossible for users to access their funds for trading or withdrawal from the exchange. This was done by locking up the STEEM by converting it into a form called STEEM Power (SP) which can be used to vote on things or gain influence within the STEEM blockchain.
The Poloniex exchange then proceeded to use the STEEM (SP) they have embezzled from their users accounts to cause damages to a community backed blockchain also named STEEM. The damages incurred were caused by the Poloniex exchange using this STEEM (SP) in order to elect their own delegates to run a modified version of software used to propagate the STEEM blockchain, in doing so caused severe disruptions to service availablilty across many platforms running on the STEEM blockchain, not to once again mention embezzling users funds in the process, making withdrawal of their STEEM asset impossible.
Two other crypto currency exchanges exhibited similar behaviour which included embezzlement of users STEEM currency via means of converting it in STEEM Power as Poloniex did. These exchanges are Binance.com and Huobi.com, both of which received a substantial transfer which I believe a bribe in order to get them on board for this embezzlement scam, which lead to all 3 exchanges using their ill-gotten STEEM Power, derived from embezzling their users STEEM currency to elect their own delegates on the blockchain, essentially taking it over via the custom software they had deployed.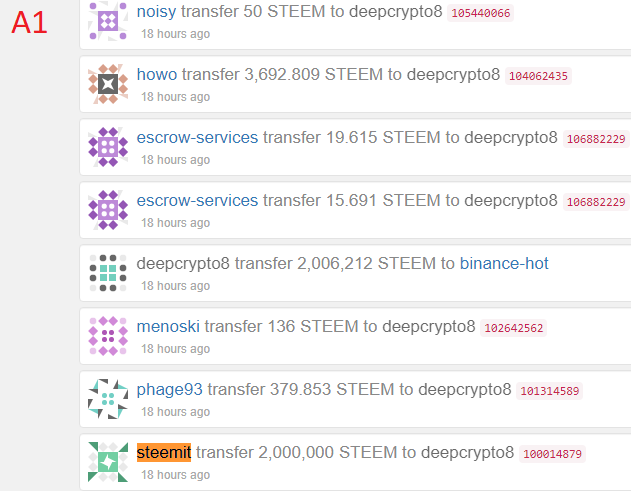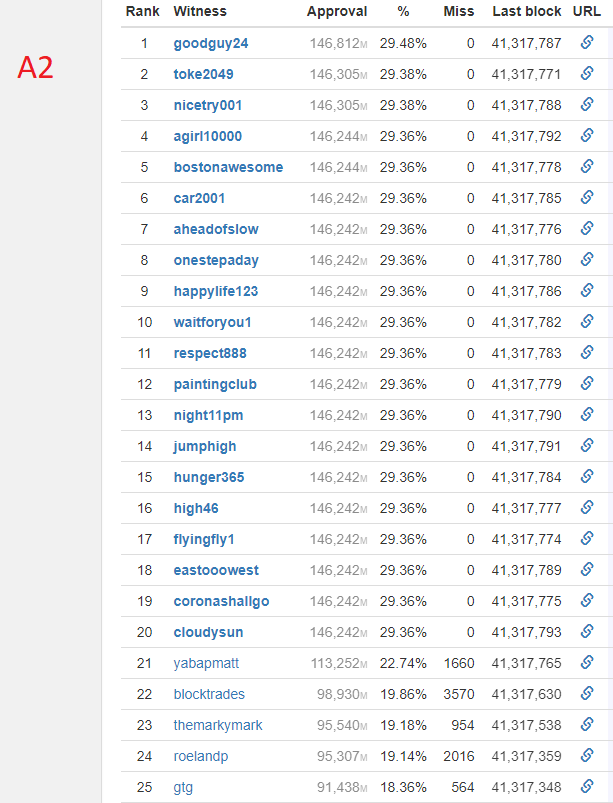 In the attached image(A1) show a transfer from an account called "steemit" which is owned by Justin Sun, the person who also owns Poloniex.com transfering 2,000,000 STEEM to the account "deepcrypto8" which is owned by Binance.com. This is bribe money from the owner of Poloniex Justin Sun given to the owner of Binance.com in order for them to become a part of the scheme to embezzle their users STEEM funds, convert them into STEEM Power and use said STEEM Power to elect their own delegates onto the STEEM blockchain. In another attached image(A2) you will see that the top 20 consensus witnesses on the STEEM blockchain have basically the same number of voting weight propping them into power. This is 100% caused by the 3 exchanges, including Poloniex.com colluding with embezzled users funds in order to make this happen.

In the attached image(A3) you see a 1,000,000 STEEM tranfser to huobi-pro account from an account called misterdelegation which is also owned by Poloniex.com owner Justin Sun. This is another bribe in order to get them on board to embezzle user STEEM funds, convert them into STEEM Power (which cannot be withdrawn by exchange users) and then use them to elect their own delegates.
A large amount of collusion involving the embezzlement of users STEEM funds on multiple exchanges orchestrated by Justin Sun, the owner of Poloniex.com can be seen here. Not only have the users of the Poloniex.com exchange had their STEEM currency taken and used without their consent but this has also resulted in many others experiencing similar issues, ultimately resulting in Justin Sun of Poloniex.com bribing other exchanges into embezzling others STEEM in order to take control of the STEEM blockchain.

All 3 of the exchanges mentioned in this document used their embezzled funds to set a delegate voting proxy account called dev365 which can be viewed in image(A4).
This is a criminal act. Hundreds if not thousands of users have been effected by this incident and the STEEM funds are still unavailable to be withdrawn from these exchanges, which I believe to be running by means of fractional reserves.
---


Looking for an Affordable, Secure & Reliable Server Host for Your STEEM Witness Server or Other Web Related Projects? Check out Privex.io!