Google Still Might Release Own Branded Smart Display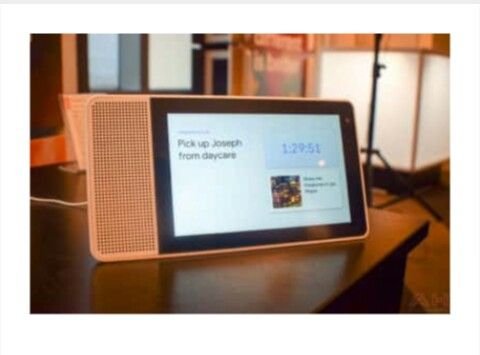 Google might still be planning on announcing its own Made by Google Smart Display, according to a new report out of Variety. The report itself does not provide any specifics on when, or even if, a Google-branded Smart Display will arrive, but does provide comments from Google's Vice President of Product Management for Google Home, Rishi Chandra, which suggests the Smart Display is still very much a possibility.
Chandra specifically seemed to be telling Variety that the absence of one so far is not in itself prove that one is not coming. With Chandra stating, "I'm not saying we are not going to do it" when asked why one had not arrived yet. Likewise, when asked on why Google opted to go down the route of partnering with companies to launch the Smart Display medium, Chandra was noted explaining how this is common practice for the company, and an approach it has taken with many of its hardware lines – irrespective of whether it had a product in preparation itself. The comments when taken together do seem to suggest Google has not only been toying with the idea of its own Smart Display, but might have one ready for release much sooner than might be expected.
While these comments are only comments what is fueling the speculation here is how this is not the first time a device like this has been suggested as an route. Back in September of last year a report came through detailing Google was working on an 'Amazon Echo Show competitor,' codenamed "Manhattan."
The understanding being this was a display-focused smart device (likely a seven-inch display or thereabouts) which in addition to featuring the Google Assistant, would also run on some form of Android. Since the initial rumors, however, very few details on this have come through until now. Although Smart Displays have started to arrive in general with Google making a fairly wide announcement at CES 2018, followed by announcements from the likes of Lenovo and LG on the introduction of their own Google Assistant-powered Smart Displays. In short, the report seems to highlight the release of a Google-branded Smart Display might just be about finding the right time.