Amazon Game Studios Ends Development of Fantasy Sports Title Breakaway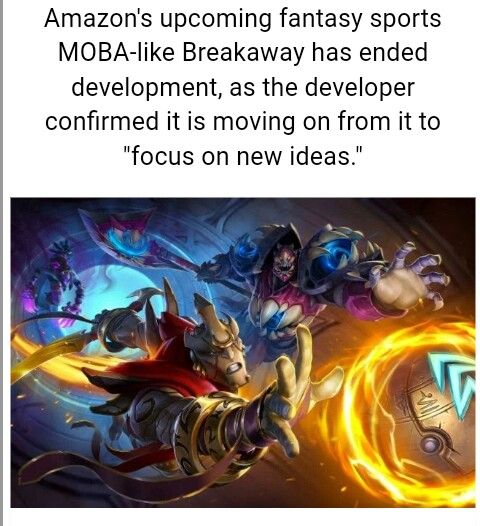 As one of the first games to be in development from Amazon Game Studios, Breakaway aimed for a unique blend of sports gameplay with MOBA-like elements, though unfortunately it seems the game's development has come to an end.
In a post on the game's official subreddit, developer Double Helix Games has confirmed that it has ended development of Breakaway, the fantasy sports 4v4 title that the studio first announced back at TwitchCon 2016.
The title previously was put on hiatus back in October in order for the team to make core gameplay changes and refinements to the game's structure, with no specific timeline at that time for when the game would be back in active development.
Over on Reddit, Double Helix stated that since the last update on the game, the studio "worked to implement community feedback" regarding the core gameplay of Breakway, and added that the studio "developed many ideas and made a lot of progress" in that time since alpha testing the game and listening to comments from the community.
However, Double Helix stated that the team "didn't achieve the breakthrough that made the game what we all hoped it could be," and that the game is "no longer in active development" in order for the team to "focus on new ideas."
While the conclusion of the game's development is unfortunate for those that were hoping for the game to see release, Double Helix concluded its post by saying that it is "exceptionally proud of the team's work," and that it is "privileged to have been part of such a dedicated and enthusiastic community."