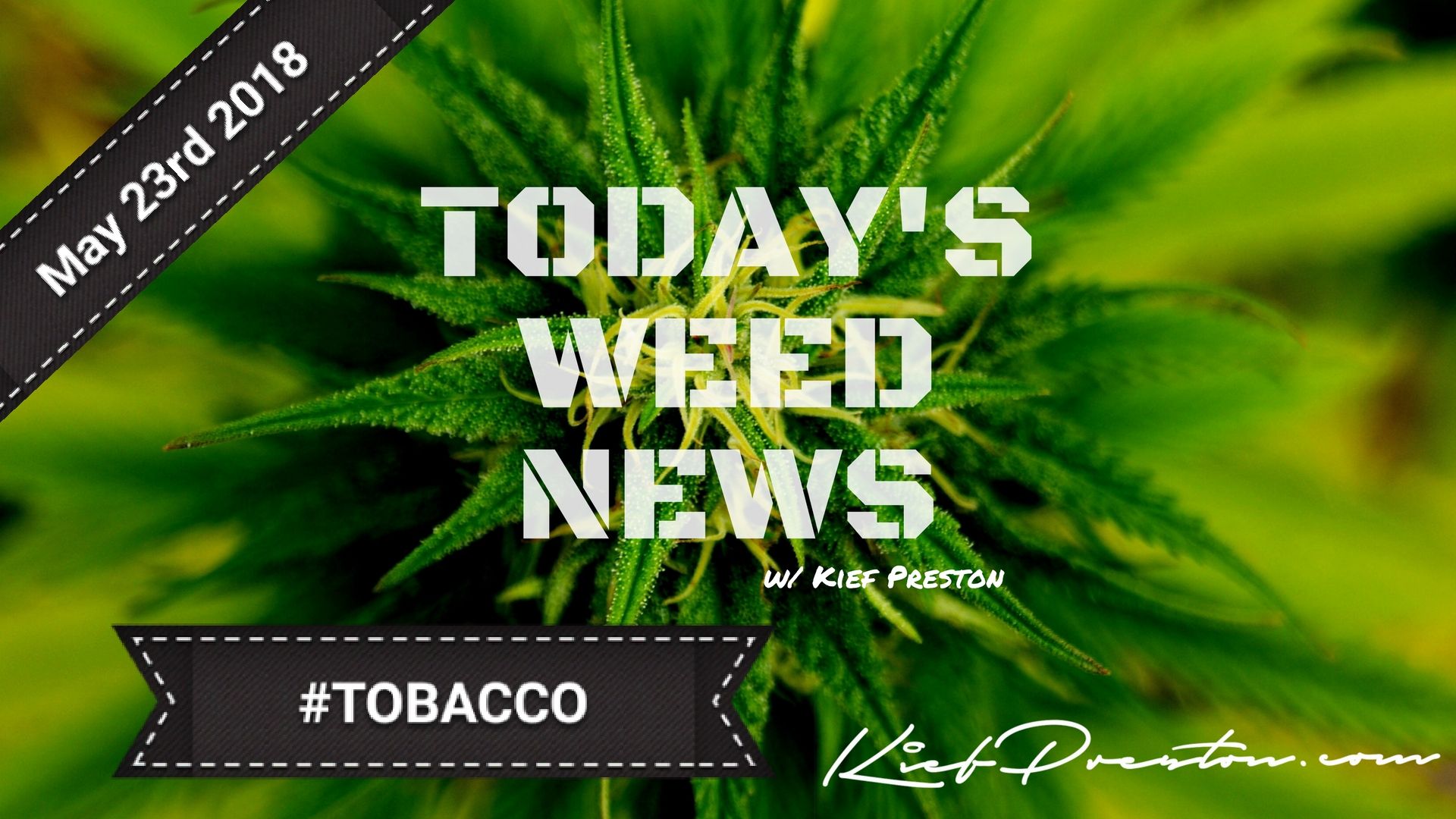 For today's weed news we go across the pond to the great city of London.
A recent study from University College London has concluded that CBD oil may be help people who are trying to quit smoking cigarettes.
Results showed that consuming CBD subverts a significant number of relapse triggers.
Although the experiment was conducted on a rather small sample population, the results are similar to that of another study on smoking and CBD from University College London, which found that people using CBD oils each time they craved tobacco reduced their smoking by 40% over just 7 days.
The director of the Addiction Institute at the Mount Sinai hospital network in New York recently told iNews that "Taken together, these studies suggest CBD could play a key role in helping people to give up smoking."
The results of both studies suggest that using the CBD did not reduce any withdrawal symptoms or cravings.
Dr. Tom Freeman from King's College London interprets the results as being most effective at countering social smoking triggers.
"It might be particularly effective when abstinent smokers are exposed to cues that trigger relapse, Such as when they are with a friend who lights a cigarette, or any particular place they associate with smoking" said Freeman.
University College London is currently conducting additional, larger studies about a CBD and smoking. If the results end up being similar to those described above, CBD-based meds to help people kick tobacco could hit stores as soon as 2023.
That's what's up!
source: bit.ly/2GICscc
"Take Action Today to Help Legalize Weed Tomorrow" -Kief Preston
START HERE: http://kiefpreston.com/help-legalize-weed/
Wanna GROW? Free GROW BIBLE– http://bit.ly/2podIAg
FREE Harvesting Guide – http://bit.ly/2GIvl5o
If you enjoy my content please leave a comment, ask a question, like it, share it, and subscribe for more! It will help me grow my blog and motivate more people to stand up for cannabis and start enjoying its' many benefits.
Stay UP!
-Kief
▶ STEEMIT https://steemit.com/@kiefpreston.com
▶ Pinterest – http://pinterest.com/kiefpreston
▶ Youtube Channel – http://bit.ly/2GPQg64
▶ Kief Preston's Time-Tested Edibles Cookbook Series http://bit.ly/2EXIwAZ
▶ My website http://KiefPreston.com
▶ You can also support the cause by shopping on Amazon for ANYTHING you need using this link http://amzn.to/2GrxPog
More FIRE TRACKS from LMR & Mr Go Hard http://bit.ly/2plIWbe
▶ Hear me on Smoke Radio here: https://bit.ly/2uR8G4B
》》》Check out the Weekly Weed News 2.0 Podcast on Spreaker: https://bit.ly/2HjLf99 or on Itunes, Stitcher, Soundcloud and iHeartRadio.