Lost 25 year old Radiology student survives on wild berries and mushrooms for a month in the woods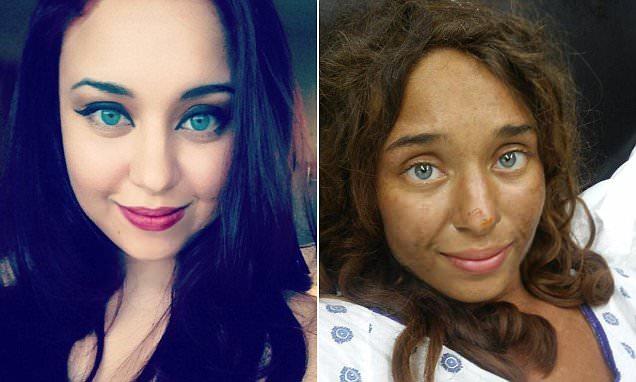 With no shelter and only wild berries and mushroom a lady from Louisville spent a whole month in the forest. Lisa Theris was noticed by a motorist driving on Highway 82 as she emerged from acres of dense woods in Alabama last weekend after one month of her disappearance.
The 25 year old Lisa is alive and well. She lost 50 pounds during her time in the woods and was covered in scratches and bug bites.
She also had no phone, purse, or shoes and was located in thousands of acres of isolated forests with no houses or roads nearby. Some say it's a miracle that she survived that long out there.
Courtesy; Daily Mail