Russian ban on Telegram attack on personal privacy!
News trending now is that a Russian court has banned Telegram for insisting on clients right of privacy which ofcourse most of us in cryptocurrency stands for. Freedom and individual's right to privacy means a lot to many. If certain folks who seems to be top government officials prefer their privacy and that of the office they work in, I think those they govern also require same privacy. Some countries are already notorious to blatantly infringe on fundamental rights of its citizens and Russia is not an exception in this regard.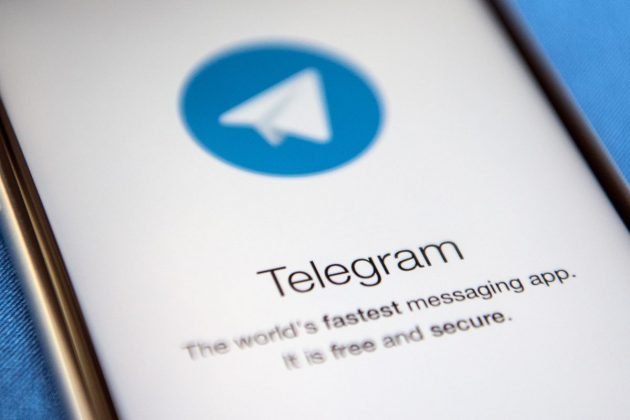 Image credit
As reported by C. Edward Kelso, in Bitcoin news, recently;
Russian security services ordered Telegram to hand over access to encrypted user messages, but the messaging application (app) refused. Founder Pavel Durov didn't bother to send lawyers to Moscow's Tagansky court, and the court dutifully ruled against his company, taking less than 20 minutes in decreeing an immediate ban.
Furthermore,
Dmitri S. Peskov, Kremlin spokesperson, stressed, "There is a certain legislation that demands certain data to be passed to certain services of the Russian Federation." Judge Yulia Smolina agreed, ruling, "The ban on access to information will be in force until the [Federal Security Service's] demands are met on providing keys for decrypting user messages," TASS reported.
More so,
Roskomnadzor, a censuring media body responsible for attempting to ban everything from Github to pornography to white nationalist websites, evidently made the most vigorous appeal in urging the court to shutter Telegram. Last month, the company appealed before the Supreme Court over Russia's Federal Security Service's (FSB) 800,000 ruble fine. The FSB ordered Telegram to decrypt messages in accordance with relatively recent anti-terrorism laws. "We don't do deals with marketers, data miners or government agencies. Since the day we launched in August 2013 we haven't disclosed a single byte of our users' private data to third parties," a Telegram blog post insisted.
Interestingly,
The only comment made at press time by Pavel Durov, regarding 13 April's decision, came in a post to his personal Telegram channel, and it seemed every bit defiant as the 33 year old, "The power that local governments have over IT corporations is based on money. At any given moment, a government can crash their stocks by threatening to block revenue streams from its markets and thus force these companies to do strange things (remember how last year Apple moved Icloud servers to China). At Telegram, we have the luxury of not caring about revenue streams or ad sales. Privacy is not for sale, and human rights should not be compromised out of fear or greed." Mr. Durov is a native Russian, but bailed in 2014 after his first enterprise, a social networking site called Vkontakte (VK), he claimed, was taken over by Putin in retaliation to Mr. Durov's then-refusal to hand over user information as well.
It should be noted also that;
Though Telegram has formal appeal rights, the court ruled with a sense of urgency, allowing the Roskomnadzor to take immediate action against the company. An irony not lost on officials is that they too use Telegram for communication purposes, and that includes President Putin's own press office. Rumors are that it will move to Viber.
Read up remaining from source here
On a personal note, I wonder whose data is been requested and the purpose. Curiously, if Russian officials including Putin uses encrypted option which telegram offers for communications as they are ensured of privacy, why attack the company when they refuse to disclose information of other users.
I truly appreciate folks who stand up for their rights and that of others.
Whats your thoughts in this news update.
Send in your comments, share for others to join and follow for more. Please do remember to give an upvote to show support.
Very good option
Check out this top new crypto https://elyte.tech
Join Elyte bounty via this link and win free cryptos https://docs.google.com/forms/d/e/1FAIpQLSeOcKUUoTU6IKr1qX5osYaWMdVL8-nB5RmroYtYBir6YYof9A/viewform
Join elyte.tech telegram group https://t.me/joinchat/E6tXj0dThqzzjVlWJRuxLw for info on their bounty and thus join the next best thing