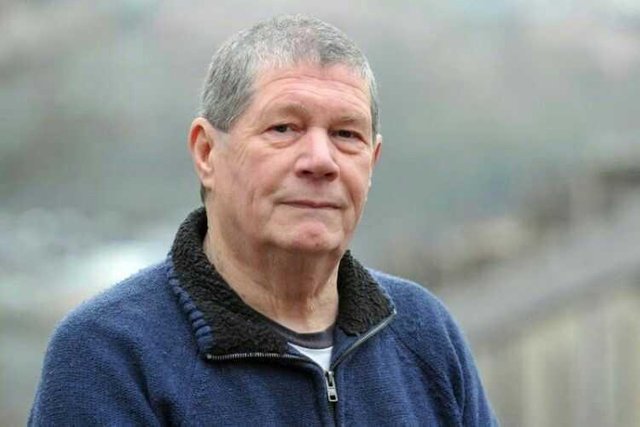 MENU
News Internasional
Pria di Inggris Didenda Hampir Rp 1 Juta karena Remah Kue
Rabu, 18 April 2018 | 22:59 WIB
Peter Vipham (75) tidak menyangka dirinya akan didenda karena menjatuhkan remah-remah kue.
MANCHESTER, KOMPAS.com - Seorang pria pensiunan di Inggris tidak menyangka dirinya akan dikenai denda sebesar 50 poundsterling atau sekitar Rp 979.000 hanya karena remah-remah kue.
Peter Vipham (75) sedang beristirahat di tengah berbelanja di sebuah mall di kota Manchester dengan seorang rekannya dan memutuskan membeli dua buah kue pai.
Tiba-tiba, dia dihampiri dua orang perempuan berseragam yang menyebut diri mereka sebagai petugas penegak hukum.
Peter yang merupakan pensiunan pembuat sepatu dari Rawtenstall, Lancashire itu diberitahu jika remah kue yang dimakannya telah jatuh ke lantai dan dia didenda karena dianggap telah membuang sampah sembarangan.
MENU
News International
Men in England Fined Nearly Rp 1 Million due to Cake Crust
Wednesday, April 18, 2018 | 22:59 hrs
Peter Vipham (75) did not expect he would be fined for dropping cookie crumbs.
MANCHESTER, KOMPAS.com - A retired man in Britain did not think he would be fined 50 pounds or about Rp 979,000 just because of the crumbs.
Peter Vipham (75) was resting in the middle of shopping at a mall in Manchester city with a colleague and decided to buy two pie cakes.
Suddenly, he was approached by two uniformed women who called themselves law enforcement officers.
Peter, who is a retired shoemaker from Rawtenstall, Lancashire was notified if the cake crumbs he had eaten had fallen to the floor and he was fined for being littered.