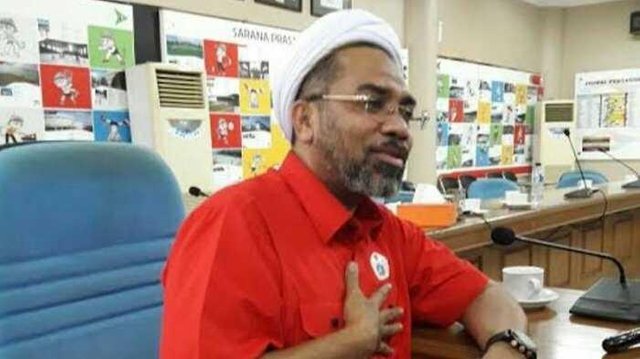 TRIBUNNEWS.COM, JAKARTA - The government asked Gerindra Party Chairman, Prabowo Subianto to explain data and facts related to allegations of wealth of Indonesia majority dominated by foreigners.
Deputy Prime Experts Deputy IV Political Communication and Information Dissemination Office Staff of the President Ali Mochtar Ngabalin said Prabowo needs to prepare the data and facts when talking about the wealth of Indonesians dominated by foreigners.
According to Ngabalin, if Prabowo has prepared the data or at least has been made and aired to the media, then the government can answer to compare the data.
"Prepare the data and facts, so we can compare, if only talk, do not use the data, do not let people say only omdo (omong doang), who speaks this is a character," said Ngabalin when contacted Tribune, Jakarta, Wednesday 20/6/2018).