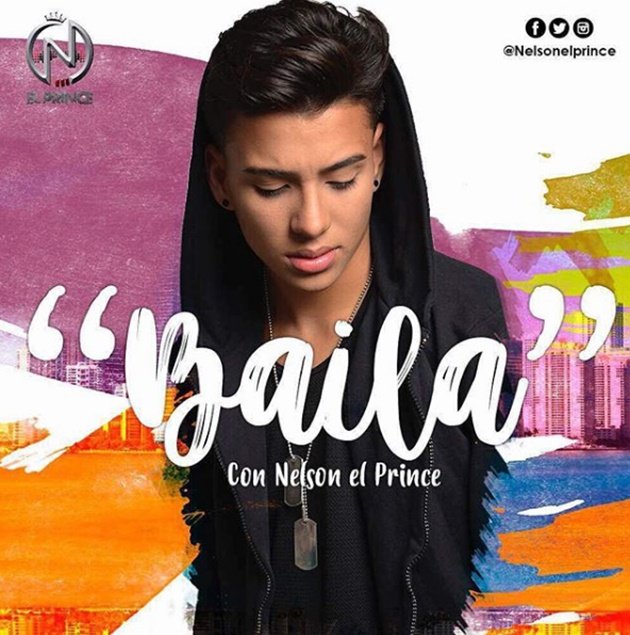 On October 17, as part of his artistic interests, Nelson "El Prince", accompanied by a large group of film professionals, an outstanding body of dance, dedicated himself to acting, dancing, singing and directing the video clip of the song "Baila "

This video clip premiered this December 7 on all digital platforms, as it has recently done with Un Kiss and You give it two of the 15 songs that it has composed.
With the authorization of the Los Boys Organization, in addition to the unconditional support of their panas and groupmates: Gabo and Víctor, Nelson El Prince has launched this adventure in his spare time, which although not many, makes the most of them to unleash your creativity.
"Baila" is a song he composed together with another talented artist, Omar Koonze, and was produced by Efren Feeling Music, which he hopes will soon be on his social networks and also on digital platforms. Reason why the realization of an audiovisual theme was the logical step. A project that has been submerged by the hand of LS Records.
For this production Nelson himself devised a story that makes the clip a perfect mix between a video dance and a short film, as it combines the energy of choreography mounted by Alfredo Pereira with a story that goes through various stages, all built in Venezuela, for Creole talent and with a quality of international invoice.
Among the technical team that accompanied this talented artist are as Art Director Beatriz Escalona, ​​also in charge of the production with Rodolfo Loero, the technical direction of Jaime (Bubu) Aybar, the machinist Francisco (Nené) Bogado, in Effects specials Eliecer Canelón, in the photography direction Clever Castillo and in lighting (Gaffer) Clever Castillo Junior.