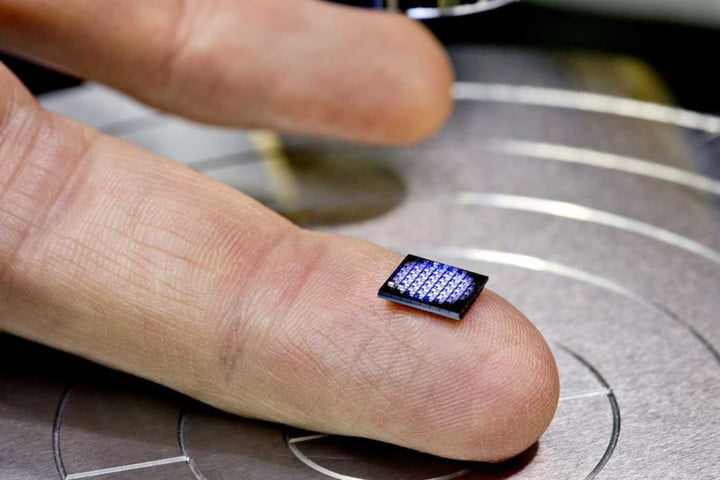 IBM announced that it has developed the world's smallest computer. The processing core of the computer is said to be comparable to an early 90's cpu (K6-2 anyone?) , is about the size of a gain of sand, can monitor data such as location, orientation,temperatures and a slew of other extra-sensory data. The chip is also said to be designed from the ground up to be compatible with the blockchain. 
 "Within the next five years, cryptographic anchors — such as ink dots or tiny computers smaller than a grain of salt — will be embedded in everyday objects and devices," says IBM's Arvind Krishna. "They'll be used in tandem with blockchain's distributed ledger technology to ensure an object's authenticity from its point of origin to when it reaches the hands of the customer." 
The applications for crypto-currencies being married to this new technology are endless. We could see secure wallets, stored value cards or even real coins, dollars and tokens arise from this. The news also bodes well for public acceptance of digital currencies as people will now have the ability to literally hold their STEEM dollars on the tips of their fingers.  IBM has taken a huge initiative in supporting block chain technology. The question is, "Who's block are they on?" ... Penny for your thoughts!