Microsoft wants to have windows 10 on everything from computers, devices like mobile phones to home appliances, but on a cloud operating system.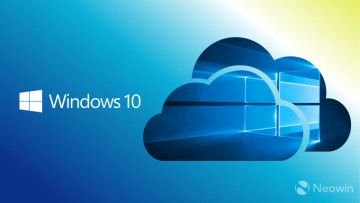 Which is Windows 10 Cloud Shell?
It is a new light version of windows 10, which can work from the cloud, so that it is best used by all types of devices connected to the internet.
This is a very ambitious project to enter the ARM market, and give life to the Windows RT project in the home environment for normal users.
It would be a shell with universal integration windows platform, to execute and to start, services and processes, that allow the execution of widows 10 in a connection in the cloud, for computers that do not have hardware of last generation and are to the minimum of the recommended one .
Thanks to this it would be possible to run the operating system remotely from any device, and without having to install it, to this day windows 10 runs locally on a computer, but needs the cloud to store and synchronize data from the computer .