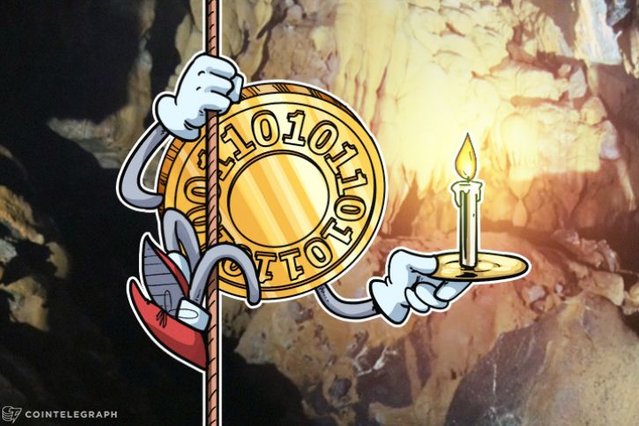 The Criptomonedas market is experiencing casualties in all areas today, January 14, with only three of the top 20 coins in CoinMarketCap in green numbers.
The total limit of the market remains close to the $692 billion, still recovering from the low of January 11 of around the $630 billion.
Large casualties
The Altcoin Ripple (XRP), which had been on the rise 18 percent this January 12, showed a loss of about 10 percent after a 24-hour period at the time of this issue.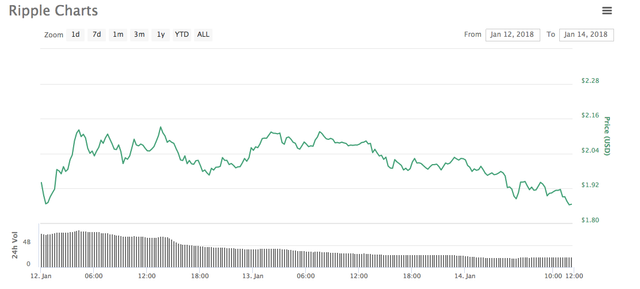 The XRP has seen a significant increase after the Altcoin declared news of an association with MoneyGram on January 11.
The IOTA Altcoin has experienced a similar decline during the early days of December after the statement that Microsoft was not officially his partner, as indicated by the blog of the Altcoin, but a participant in its market.
The Altcoins Cardano and Tron have seen casualties between 13 and 17 percent, respectively, after 24 hours, with Cardano sold to $0.76 at the time of this edition, and the Tron to $0.92.
The biggest low of the day is the Altcoin RaiBlocks, with a drop of about 16 percent after 24 hours and occupying the 20th place in CoinMarketCap, selling at $23.19 at the time of this edition.
The fall of the RaiBlocks could be attributed to recent Web portfolio commitment reports for Altcoin, which has since been taken offline.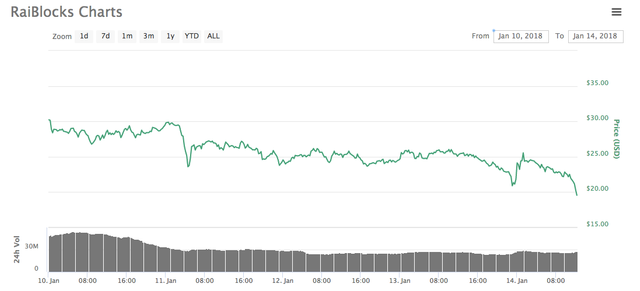 The only gains
The Ethereum Classic (ETC) has seen the highest growth after 24 hours, a rise greater than 17 percent and sold for $44.32 at the time of this edition. This growth was probably caused by a CNBC interview on January 12 with Michael Sonnenshein, director in Bitcoin (BTC) and the investment fund ETC Grayscale, where he talked about the future of the investment of the digital Criptomoneda in terms of ETC.
The Neo Altcoin also saw a small increase, growing almost three percent after 24 hours and sold to $137.45 at the time of this edition, with the Bitcoin Gold also moderately upward with 0.37 percent in 24 hours and sold to $297.98.
The Bitcoin is in low for about seven percent in 24 hours, and being exchanged for an average of $13 474.70 higher than the drop in market price of December 22, which was $12 850.