The FED just announced another rate cut
That makes it 3 straight rate cuts in a row.
This cut was for .25% or 25 basis points.
Plus we had $120 billion in overnight repo loans for banks.
Plus we are also seeing $60 billion a month in treasure purchases.
This is full out recession type activity.
Add all this up and it equals major bitcoin stimulus.
Long bitcoin short the banksters!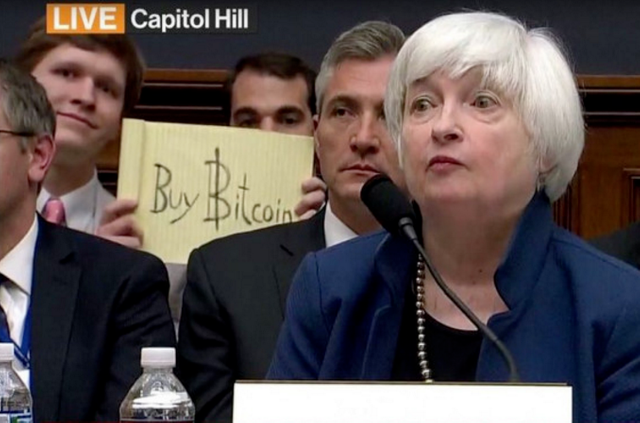 (Source: https://qz.com/1029389/bitcoin-sign-guy-the-man-who-photobombed-janet-yellen-with-a-buy-bitcoin-sign-has-received-nearly-16000-in-donations-from-fans/)