myBad Studios Affiliate Program now live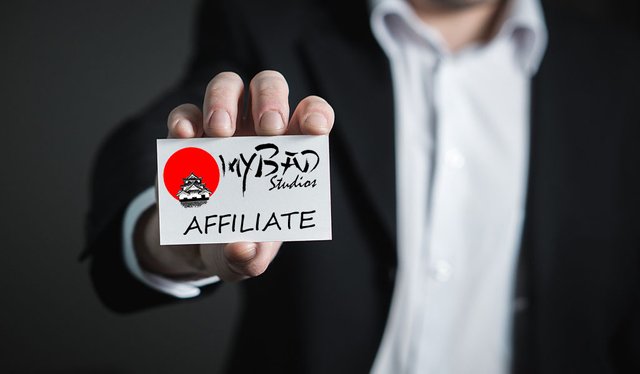 ---
Overview
myBad Studios has been creating video game development tools for just over a decade and has established a reputation for providing quality products and customer support to match. myBad Studios is now offering you the opportunity to sign up as an affiliate and earn between 25% and 30% royalty on any sales you generate for any of our current or future products!
A decade ago myBad Studios had one product and it's affiliates turned our store into a business. A decade later we are starting up the affiliates program again and giving you an attractive royalty to say thank you for supporting us once more.
For example, if you generate one sale of the WordPress for Unity asset you will receive $50 for your efforts! Straightforward as that. In order to get started simply sign up as an affiliate via the link below then start promoting the assets

https://cp.shareit.com/shareit/affiliates/signup.html?publisherid=200281039&md5=e83976e40adceaa4ba2b32f3f1394b90
---
Hosting and product delivery
Products are hosted, sold and delivered by our affiliate partner and are completely separate from our main website. Currently only a few assets are available for you to promote but in time all assets will be made available. Once your account is created you will have access to a control panel in which you can generate your custom links to the products.
Promotion & Restrictions
You are free to create any graphics you want, advertise anywhere you want and literally run your affiliate campaign however you see fit. We will not be placing any limits on your creativity but ask that you please don't do anything that will reflect negatively on myBad Studios, it's staff or our reputations. Apart from that single stipulation you are free to do whatever you want to drive potential customers to the product page(s). Advertise via links on your website or Tweet about the products and include your custom link... You may even create a duplicate site, showcase each product however you choose and then provide people your respective affiliate links to the associated products. The choice is entirely yours how you choose to get prospective customers to look at the products.
Tracking and commissions
Our affiliate partner will track all sales and royalties and pay you via your chosen payment method according to the payment term you chose. You can choose to receive payout upon reaching a set minimum amount or you can choose to get paid monthly.
Participating countries
The program is open to almost all countries and supports payments in a large selection of local currencies depending on where your customers live. Share-it truly make it as simple as possible for you to complete the sale as long as we do a good enough job of promoting the product(s).
Have more questions?
If you have any more questions about this program, please feel free to visit the Customer Care Centre here:
https://secure.shareit.com/shareit/ccc/index.html?publisherid=200281039
---
In summary...
We look forward to having you join our brand new Affiliates Program! Hope to see you soon!