WE DO NOT INHERIT THE EARTH FROM OUR ANCESTORS, WE BORROW IT FROM OUR CHILDREN.
A MESSAGE FOR ALL FILIPINOS AND EVERYONE ELSE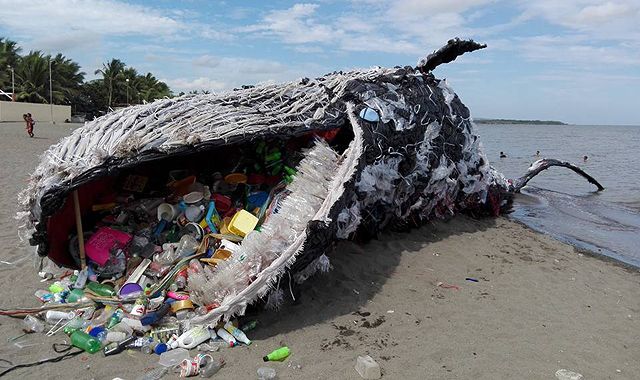 Green Peace Philippines: Image Source
Many Filipinos do not know that they are contributing to much of marine pollution, I didn't know that, Did you?
Many Filipinos are so proud of being a country blessed with beautiful Paradise, white sand, blue waters, lovely coconut trees and everything else on the list!
I AM BORN AND RAISED IN THE PHILIPPINES
I myself have been to beach resorts in an island nearby where we live. I love the ocean and the beach is my favorite place.
But going to and fro the beach, one thing that wipes the smile off my face is seeing TRASH floating in the ocean. A few pieces of plastic wrappers and some drift wood might not seem like a lot, that's but a small fraction of trash, the rest of it is underwater.
A video by Greenpeace
The image above is a plastic sculpture made by Biboy Royong featured on spot.ph website with the intiative of greenpeace philippines, I came across it a few weeks ago and it looks devastating. Many marine animals beached or found dead on the shore have plastic inside their stomachs.
This Art work made of plastics from recycle shops is 50 feet. it is 50 feet of plastic. The theme of the whale is that it is KILLED BY TOO MUCH PLASTIC INGESTION
IF YOU WANT TO READ MORE ABOUT THIS ARTWORK
click on this link
https://www.spot.ph/arts-culture/art-exhibits/70126/greenpeace-philippines-whale-installation-a00171-20170511
ALSO SIGN THE PETITION
Here's the link of Greenpeace page. Let us encourage ocean clean ups and plastic waste management through supporting organizations like these.
Greenpeace Philippines Official Facebook page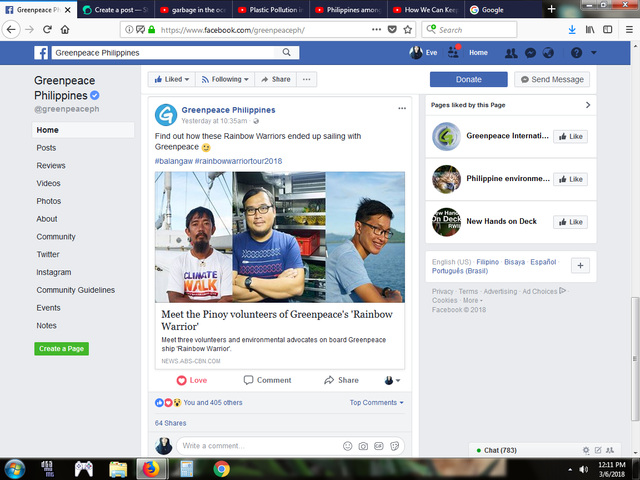 In the facebook page they feature activities, volunteers and activities we can do to reduce plastics and pollution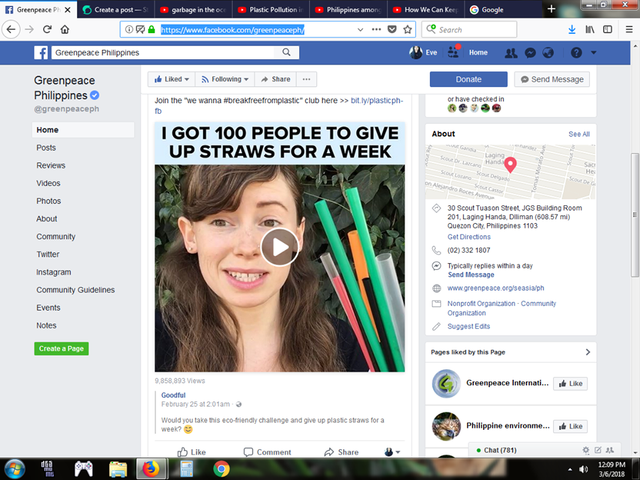 Let's use less plastics
I trust the power of social media, the good side of internet to spread the word. Here too in steemit. Here's a video of the truth behind the beautiful beaches and paradise. It's water pollution that kills marine life and soon, it will affect us.

Plastic Pollution in Manila, Philippines
This is a video on water pollution, many sewers lead to the ocean. It is not only isolated to Manila, it is EVERYWHERE in the Philippines. Recently I wondered where do our trash go?
The amount of garbage thrown in the ocean is equivalent to ONE DUMP TRUCK of GARBAGE every minute.
It takes 100-200 years for plastic to disingegrate
Only 14% of plastic on earth is recycled
marine animals consume up to 30% plastic in their lives.
One whale had a broken CD disk inside its stomach
Apparently, people are throwing more garbage more than it is being cleaned up or reduced.
ABS CBN News
Filipino News Broadcast
Panuorin po natin ang video na ito nang makita po natin ang totoong kalagayan ng karagatan lalo na dito sa ating bayan. Mabuti naman at naipalabas na itong problemang ito sa balita. Pero hindi po sapat na manuod lamang tayo at walang gagawin. May solusyon ang lahat ng bagay at bilang mamamayan, simple lang po ang gagawin para mabawasan ang pag gamit ng mga plastic at sa pag gamit ng mga devices, elektrisidad at tubig.
Isipin po natin ang mga dadating na henerasyon. Anong matitira para sa kanila?

Imagine you are a hungry Sea Turtle
The first jar is plastic in water, the next jar is jelly fish. Image Source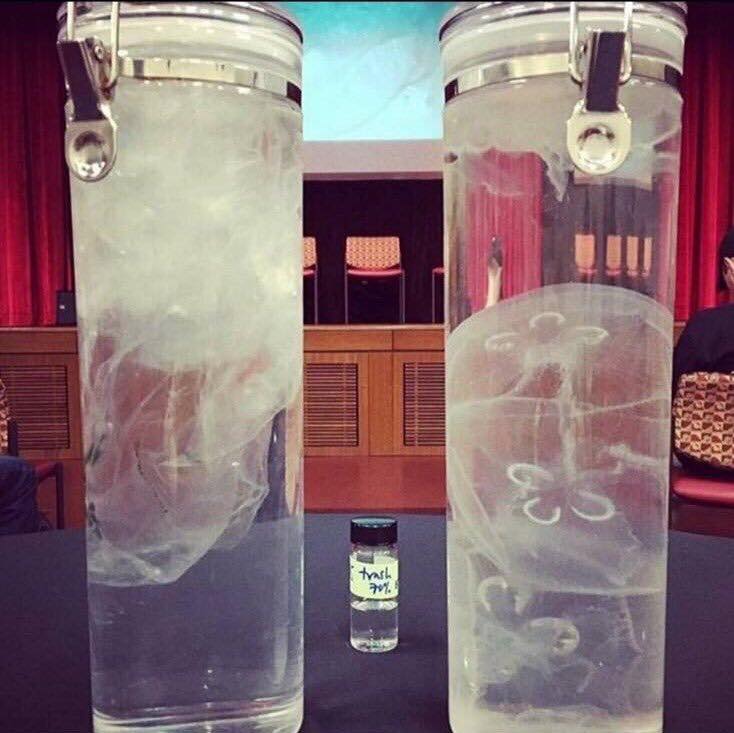 Animals are not like humans who can avoid what's wrong for them, they rely on instinct. They cannot think and they are not aware of PLASTICS which harm them.

Here is a very good video by National Geographic

How We Can Keep Plastics Out of Our Ocean | National Geographic
8 MILLION METRIC TONS OF TRASH enters the sea from land every year
we need every player in the chain
we need to effectively rethink the entire system.
we need to create a design where the plastic is reused and will never go to waste.
Watch the video and we can reflect on how much we contribute and how the people around us, the industry contributes to this destruction.

A list of what I can do, You can do, We can share to save the ocean!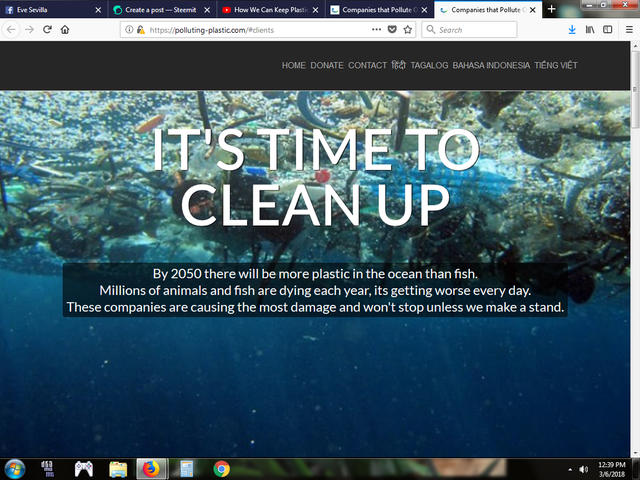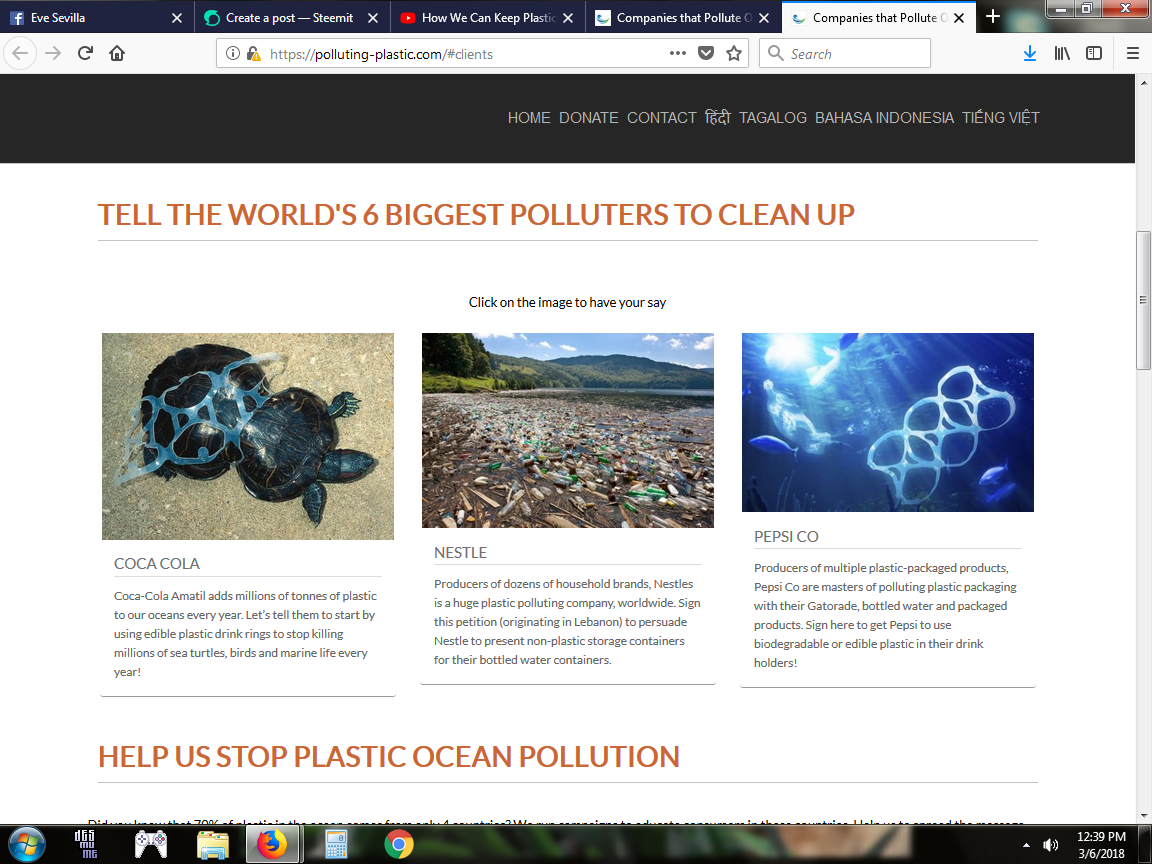 Reduce the effects of climate change on the ocean by leaving the car at home when you can and being conscious of your energy use at home and work. A few things you can do to get started today: Switch to compact fluorescent light bulbs, take the stairs, and bundle up or use a fan to avoid oversetting your thermostat.
Make Safe, Sustainable Seafood Choices
Global fish populations are rapidly being depleted due to demand, loss of habitat, and unsustainable fishing practices. When shopping or dining out, help reduce the demand for overexploited species by choosing seafood that is both healthful and sustainable.
Use Fewer Plastic Products
Plastics that end up as ocean debris contribute to habitat destruction and entangle and kill tens of thousands of marine animals each year. To limit your impact, carry a reusable water bottle, store food in nondisposable containers, bring your own cloth tote or other reusable bag when shopping, and recycle whenever possible.
Help Take Care of the Beach
Whether you enjoy diving, surfing, or relaxing on the beach, always clean up after yourself. Explore and appreciate the ocean without interfering with wildlife or removing rocks and coral. Go even further by encouraging others to respect the marine environment or by participating in local beach cleanups.
Don't Purchase Items That Exploit Marine Life
Certain products contribute to the harming of fragile coral reefs and marine populations. Avoid purchasing items such as coral jewelry, tortoiseshell hair accessories (made from hawksbill turtles), and shark products.
*Be an Ocean-Friendly Pet Owner
Read pet food labels and consider seafood sustainability when choosing a diet for your pet. Never flush cat litter, which can contain pathogens harmful to marine life. Avoid stocking your aquarium with wild-caught saltwater fish, and never release any aquarium fish into the ocean or other bodies of water, a practice that can introduce non-native species harmful to the existing ecosystem.
Support Organizations Working to Protect the Ocean
Many institutes and organizations are fighting to protect ocean habitats and marine wildlife. Find a national organization and consider giving financial support or volunteering for hands-on work or advocacy. If you live near the coast, join up with a local branch or group and get involved in projects close to home.
Influence Change in Your Community
Research the ocean policies of public officials before you vote or contact your local representatives to let them know you support marine conservation projects. Consider patronizing restaurants and grocery stores that offer only sustainable seafood, and speak up about your concerns if you spot a threatened species on the menu or at the seafood counter.
*Travel the Ocean Responsibly
Practice responsible boating, kayaking, and other recreational activities on the water. Never throw anything overboard, and be aware of marine life in the waters around you. If you're set on taking a cruise for your next vacation, do some research to find the most eco-friendly option.
Educate Yourself About Oceans and Marine Life
All life on Earth is connected to the ocean and its inhabitants. The more you learn about the issues facing this vital system, the more you'll want to help ensure its health—then share that knowledge to educate and inspire others.
MY PLANS ON CONDUCTING A COASTAL CLEAN UP
To me, blogging about it, sharing on facebook and staying at home isn't enough. I am currently searching active groups who do clean ups and other activities. I am still learning how to do it, and who to do it with.
I care and I value my environment, beyond doing charity works for the poor and less fortunate, let's flip the coin and see the other side which is to me, as important.
WE ONLY HAVE ONE EARTH, ONE CHANCE TO CHANGE IT. AND IT IS NOW!
Hopefully my friends will support me this way. SO WHO's WITH ME???

Please comment below if you live in Davao City or have some time, ideas and willingness to join! let's help out and organize this! Thank you so much!
BANGON PILIPINAS AT IBUKLAT ANG MATA SA KATOTOHANAN
Wag kalimutan alagaan ang kalikasan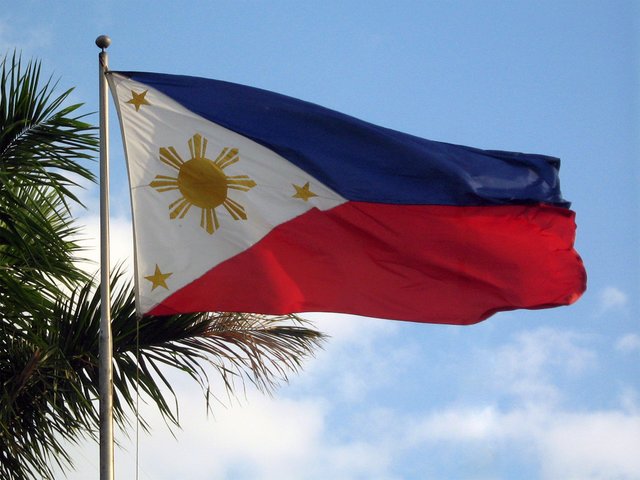 Image Source



😱IT IS IMPORTANT TO VOTE FOR WITNESSES☝️
I recommend these
@steemgigs
@blocktrades
@precise
@cloh76.witness
@ausbitbank

SOME AWESOME BLOGGERS
You don't want to miss😉
@gems.and.cookies
@anomadsoul
@surpassinggoogle
@bayanihan
@topkpop
@sirsensei
@hiddenblade
@juliakponsford
@juliank
@bayanihan
@deveerei
@korinkrafting
@fukumineko
@vocafrost
@noellesevilla
@kneelyrac
@sukiyakii
@sethlinson
@helene
@marty-arts

🦄✨❣️🌼
Proud member of
#steemph
#artguildph
#untalented
#steemitachievers
#steemitbloggers
#gratefulvibes
#steem-cartoon

That's all folks!
XOXO 💋
@jacinta.sevilla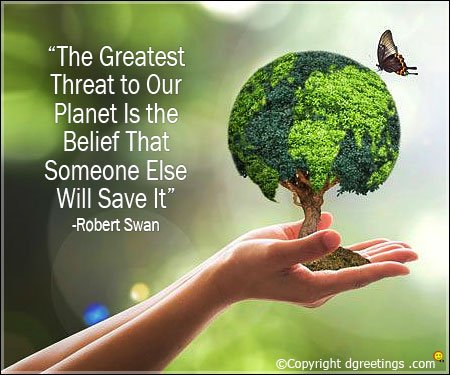 Image Source