Major Drill Planned On Nov 4th - Same Day As ANTIFA Protests.


The US DOD will carry out a blackout drill on the same day as ANTIFA Protests are scheduled to take place. Anyone with a shred of common sense knows how these things go down, just like 9/11 in the US, and 7/7 In the UK and other events.
Whenever a drill like this happens, a terror attack usually happens the same dam day. Is anything going to happen? I am not a fortune teller, however always be prepared if things do happen on November 4th, 2017!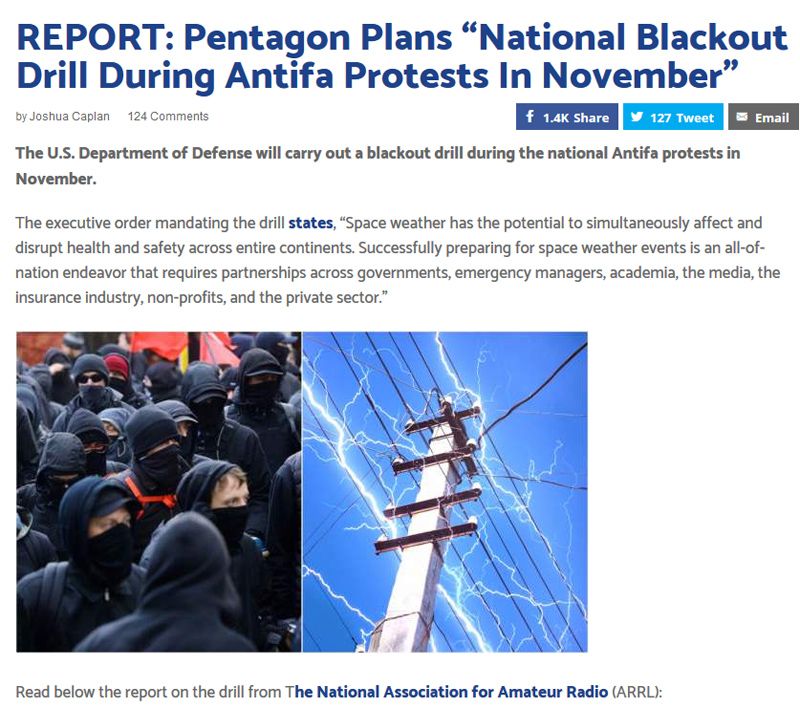 Quotation:
"This exercise will begin with a national massive coronal mass ejection event which will impact the national power grid as well as all forms of traditional communication, including landline telephone, cellphone, satellite, and Internet connectivity," Army MARS Program Manager Paul English, WD8DBY, explained in an announcement.
You can read more on this by clicking the following links:
Communications Interoperability Training Test
Executive Order For Space Weather Events
Just keep your eyes and ears open, there is a good chance that you will not have any cell phone, or internet, or any way to communicate from 11/4 to 11/6. Just sayin.... Be Aware!
Eyes Front People! :-)


---
Support These Projects - OLAAT & Veterans Project