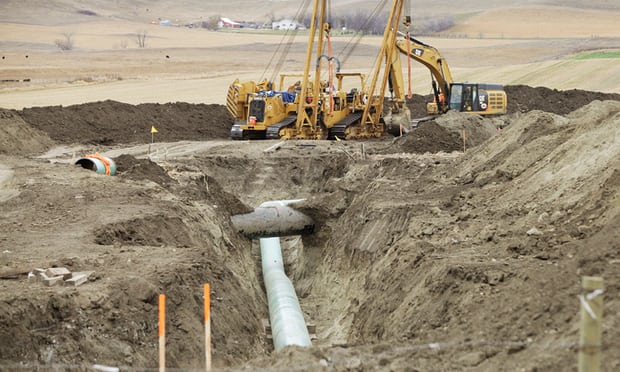 Dakota Access pipeline has suffered its 1st leak, outraging indigenous groups who have long warned that the project poses a threat to the environment.
The $3.8 Billion Dollars oil pipeline, which sparked international protests last year and is not yet fully operational, spilled eighty four gallons of crude oil at a South Dakota pump station, according to government regulators.
Although state officials said the 6th April leak was quickly cleaned and contained, critics of the project said the spill, which occurred as the pipeline is in the final stages of preparing to transport oil, raises fresh concerns about the potential hazards to Native American Sites and waterways.