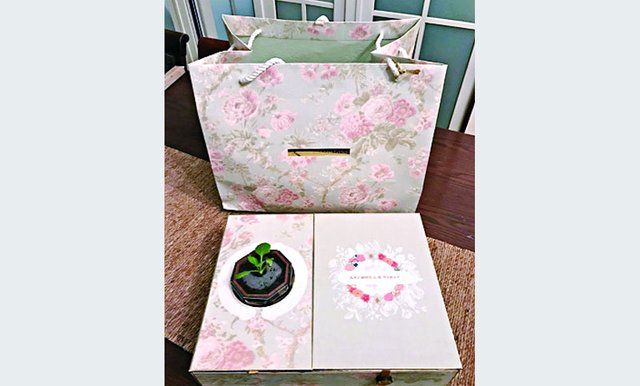 Virat Kohli and Anushka Sharma were married on December 11. It was attended by only close relatives and close friends of two families.
None of the stars from Bollywood or Cricket Hall of Fame was present in Abby. However, on December 21, New Delhi and December 26, the grand reception hosted in Mumbai has been hosted by Biruskara. It's found in an invitation photo. It was sent to film director Mahesh Bhatt.
It may be that the invitation is such, it will be hard to believe. A seedling with a small patch on one side of a rectangular box. On the right is Anushka and Birat. Many people say that the tree plantation has been added to the invitation from the newlyweds' love for the plants. Earlier, they were seen planting trees in Sri Lanka together.