quixotic flux media update -- website is now live, new podcast coming in october 2019
Quixotic Flux Media update -- website is now live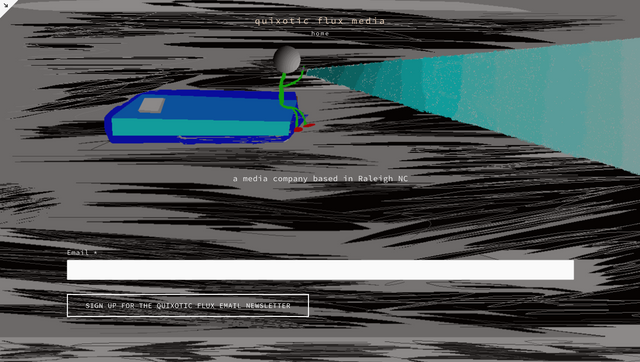 Yay! Thank you to everybody who has helped me develop this project so far, especially Tessa Blair and Ryan Yancey both of whom contributed many ideas and space/time assistance during early iterations of this project.
Shout out to LBRY too -- they are our sponsor for season one, supporting ten episodes, thats freaking awesome.
Recording first few episodes of our debut show, the Quixotic Flux Podcast, very soon -- projected launch date for that is October 2019 with weekly episodes
Email signups will get free/immediate access to all episodes when they come out...
Right now this is a "solo project", the way it worked best is for me to take full ownership. So I am 100% owner and operator of the Quixotic Flux brand. Maybe one day I'll be able to hire employees, it would be sick to really have a media company with lots of local content and get some people paid in the process.
anyway:
The website at quixoticflux dot com -- check it out :-)