The next market crash?
DOW JONES INDUSTRIAL AVERAGE 🇺🇸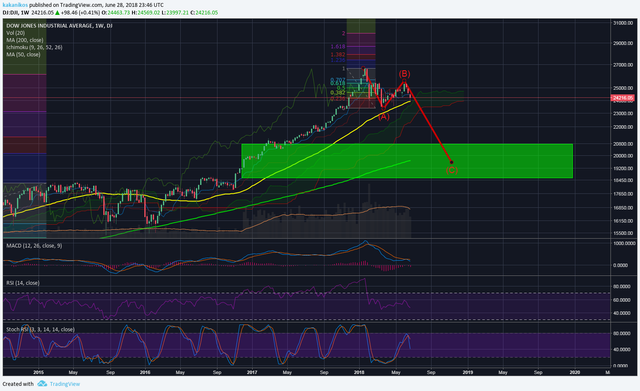 An drop followed by a recovery of 61.8%. the typical ABC in the making.
The yellow line is the 50-week average, breaking that we might enter the next market crash.
Follow my trading at: Cryptomus

Leave a reply and don't forget to smile!