Women in Tunisia blown themselves, many people fear of dying
Tunis, AFP. A suicide bomber blew himself up in Tunisia's capital Tunis on Monday afternoon. Many people are expected to die in this blast near police van. At the same time, nine people are reported to be injured, including eight policemen.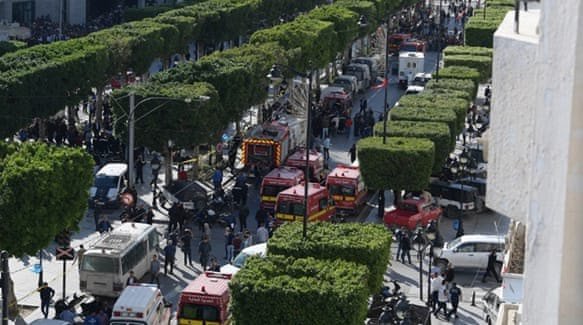 Ministry spokesman Sophiaean Jig said that many policemen were also injured in this powerful blast. He told that the blast occurred at the Central Habib Bougueuba Avenue in Tunis.
Ambulance reached the spot after the incident and sent to the injured to the hospital. At the same time, the security forces have also siege the spot. In a statement, The Home Ministry identified the suicide bombing as a 30-year-old woman. It has been said in the statement that the relationship of any kind has not yet been ascertained. At the same time, no one has taken responsibility for this incident.