Aria DiMezzo to Speak at Mask Freedom Rally Monday 10/19 in Keene
World-renown republican candidate for Cheshire County Sheriff and self-described "Anarchist She-Male", Aria DiMezzo will be a featured speaker at the mask freedom rally in Keene's Central Square on Monday October 19th. The event will be taking place between 4pm and 6pm. The rally is being held by "Absolute Defiance" and organizer Footloose will also be speaking.
Bring a sign and let the world know you will not contribute to this medical authoritarian nightmare by wearing a mask, or that it's your right and medical necessity to breathe, or that it's your free speech right show your facial expressions. Or, whatever message of mask freedom you find true to you. See you there!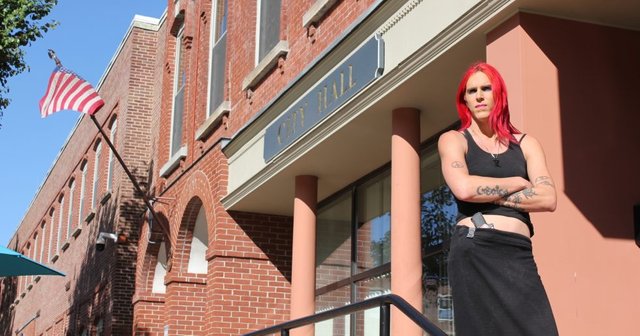 [There's a new sheriff in town...]