CROWDSTRIKE | Massive Fail Shows More DNC Emails Were Allegedly Stolen After Anti-Hacking Software Was Installed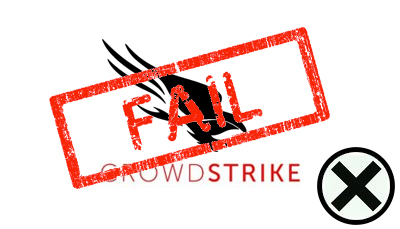 Since Wikileaks published the DNC leaks back on July 22nd 2016 the credibility of Crowdstrike has been under a great deal of scrutiny. Not only because of their potential conflict of interest due to their close ties with the DNC, but also because they were the main cybersecurity firm called in to protect the DNC servers, and the only organization to analyze them.
7 days after the DNC noticed an alleged intrusion of their servers on the 29th of April they eventually asked Crowdstrike to help them analyze and secure their severs on the the 5th May 2016.
The Russian Expat Leading the Fight to Protect America | Esquire - 10/24/2016
At six o'clock on the morning of May 6, Dmitri Alperovitch woke up in a Los Angeles hotel to an alarming email. Alperovitch is the thirty-six-year-old cofounder of the cybersecurity firm CrowdStrike, and late the previous night, his company had been asked by the Democratic National Committee to investigate a possible breach of its network. A CrowdStrike security expert had sent the DNC a proprietary software package, called Falcon, that monitors the networks of its clients in real time. Falcon "lit up," the email said, within ten seconds of being installed at the DNC: Russia was in the network.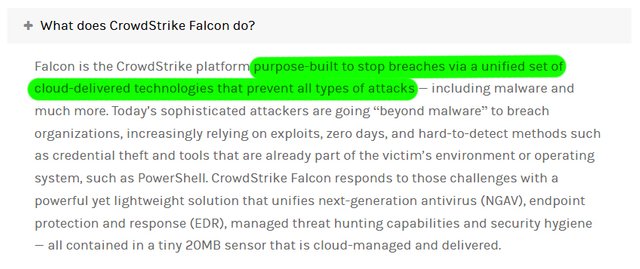 Source
Once Crowdstrike allegedly installed their purpose-built software designed to prevent all types of attacks on to the DNC servers on May 5th 2016 you would expect the exfiltration of DNC data to stop, or to at least drop significantly. Instead the opposite happened and it dramatically increased.
The complete set of DNC documents in the Wikileaks archive cover the period from January 12th 2015 to 25 May 2016. Below is a look at the the amount of emails in the DNC archive pre and post the instillation of Crowdstikes Falcon software platform.
Before Crowdstrike installed Falcon:
January 12th 2015 - May 5th 2016 (480 days) - 11370 results
11370 emails ÷ 480 days = An average of 23 emails a day
After Crowdstrike installed Falcon:
May 6th 2016 - May 25th 2016 (19 days) - 14934 results
14934 emails ÷ 19 days = An average of 786 emails a day
There seems to be one of two things going on here. Either Crowdstrike are totally incompetent and don't have a clue about cybersecurity, or they didn't actually install anything on the DNC servers and were just brought in to help concoct a story that blamed a DNC internal security breach (Seth Rich) on the Russians. Which ever way you look at it this latest bit of evidence further highlights Crowdstikes lack of credibility and should certainly not be relied upon by the FBI. For further analysis on the DNC leaks you can read more in-depth research by ClimateAudit here.

---

FORTIFIED
Steemit | Gab | Twitter
THANK YOU FOR READING
- If You Would Like To Help Me Make More Great Original Content Please Consider Upvoting and Re-Steeming -