CATALONIA | Quantum Computing And Fighting Censorship For The Right To Vote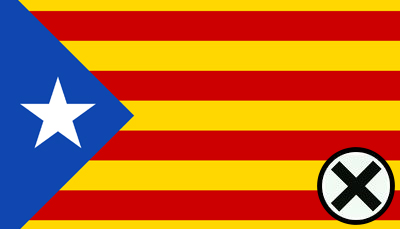 Over the last month or so the citizens of Catalonia have become increasingly vocal about their right to vote for independence from Spain on October 1st 2017. As this date becomes ever closer the government of Spain have been trying various tactics to stop the referendum from happening.
On Tuesday the Public Prosecutors Office ordered Spanish security forces to seize all voting material including promotional posters and the ballot papers.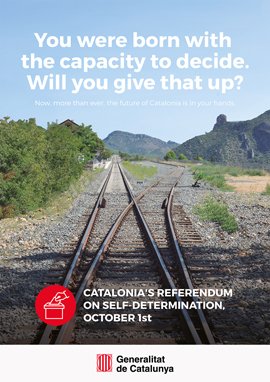 Spain Catalonia: Ballot papers for banned referendum to be seized | BBC - 09/12/2017
Catalonia's public prosecutor has ordered the seizure of all ballot papers ahead of a banned independence referendum deemed illegal. The vote on breaking away from Spain, planned for 1 October, has been suspended by the constitutional court. But Catalonia's pro-independence government says it will still go ahead.
Then on Wednesday a court order was made by the Spanish Judicial Authority to shut down referendum.cat, Catalonia's official referendum website. Catalan leader Carles Puigdemont retaliated by
posting a link
to a mirror site on his Twitter feed. Since then Vodaphone and other telecoms companies operating in Spain have put a block on the new mirrored referendum site.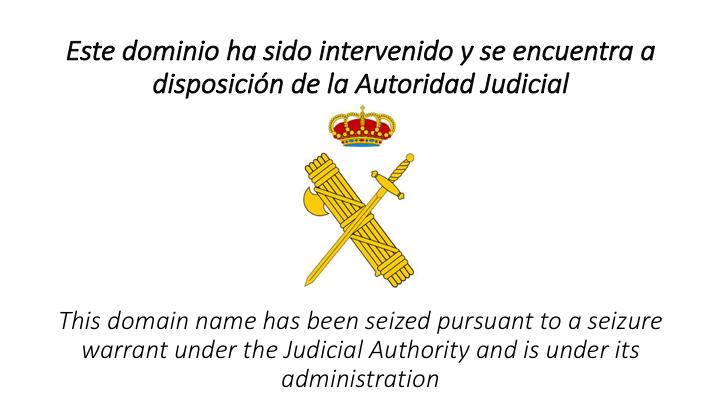 Source
Catalan is made up of 948 municipalities each one with its own mayor. A large proportion of these mayors are in favor of the split from Spain. Following the seizure of the referendum website Spain summoned more than 700 of Catalan mayors to be questioned by authorities in connection with facilitating the Catalan referendum.
Spain Catalonia: More than 700 mayors summoned to court | BBC - 09/13/2017
Spain's public prosecutor has summoned more than 700 Catalan mayors to appear for questioning over their support for a banned independence referendum. Jose Manuel Maza said that any of the municipal leaders who agreed to help stage next month's vote should be arrested if they fail to appear.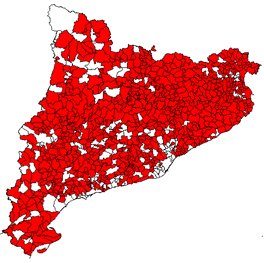 Municipalities supporting the Association of Municipalities for Independence | Wikipedia
Spain's Prime Minister Mariano Rajoy has warned town councils and public building owners throughout Catalonia that if they allowed their premises to be used as meeting spaces or polling stations they would be breaking the law. As a last resort the Spanish government may even ask the courts to cut electric to polling stations.
Due to the referendum being funded by the public purse, Spanish prosecutors could charge the 700+ mayors with the misuse of public funds and have threatened to take control of all of Catalonia's financial transactions. In response to this the Catalonia regional government are refusing to send any more financial reports to the central government in Madrid.
Catalonia to central government ahead of referendum: No more spending reports | El Pais - 09/14/2017
Finance Ministry plans to take direct control of invoice payments in response to latest secessionist challenge. The regional government in Catalonia has sent a letter to the Finance Ministry in Madrid stating that it will no longer send monthly reports detailing how it is spending public funds. The arrangement was in place so that the central government in Madrid could ensure that not a single euro of tax revenues is going toward the illegal referendum on independence for the northeastern Spanish region that the Catalan authorities are determined to hold on October 1.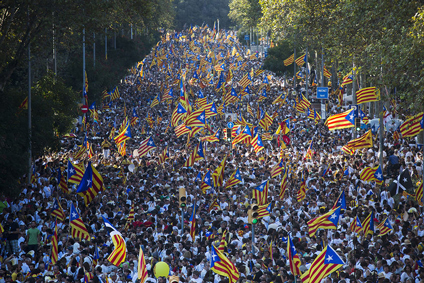 The most recent move by the Spanish authorities was to carry out the order to seizure ballot material made earlier in the week by the Public Prosecutors Office. A number of armed police raided several premises across Catalonia seizing 100,000 pro independence posters and searching for ballot papers and boxes.
Police in Catalonia hunt for hidden ballot boxes in bid to foil referendum | Reuters - 09/15/2017
MADRID (Reuters) - Armed police in Spain have raided several print works and newspaper offices in Catalonia in recent days in a hunt for voting papers, ballot boxes and leaflets to be used in an Oct. 1 independence referendum which Madrid vehemently opposes.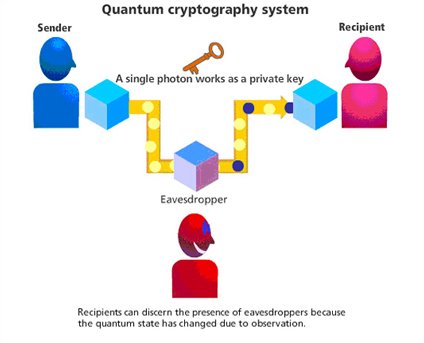 Source
Although Spain has deemed the vote illegal and has suspended it in the constitutional court Catalans pro-independence government have stated on a number of occasions that it will still go ahead. To insure it does Catalan officials need to have the ability to communicate freely without central government disrupting or listening in on their plans. One way to make sure this doesn't happen is to use quantum encryption technology which a Catalan minister tried out earlier in the year.
Catalonia aims to lead quantum revolution | Catalan News - 07/06/2017
Catalan minister Neus Munté tests video conference call protected by ground-breaking encryption system that ensures maximum security. No one was going to hack into the video conference call between presidency minister Neus Munté and department secretary Joaquim Nin on Thursday. That's because the conversation between the two Catalan government officials -one in the Palau de la Generalitat and the other in the HQ of the telecommunications and cybersecurity department in L'Hospitalet de Llobregat- was encrypted with quantum cryptography, which guarantees the highest level of security against cyberattack.
Whether you agree on the vote or not one thing I hope most people can all agree on is that censorship and suppressing the right to vote is this a way is wrong. If Spain has nothing to worry about then it should be letting the people of Catalonia have the right to self determination by allowing them to voting on their future.
It will be very interesting to see how this plays out because if the citizens of Catalonia do end up voting and winning it could very well be the start of a civil war.
---

FORTIFIED
Steemit | Gab | Twitter
THANK YOU FOR READING
- If You Would Like To Help Me Make More Great Original Content Please Consider Upvoting and Re-Steeming -